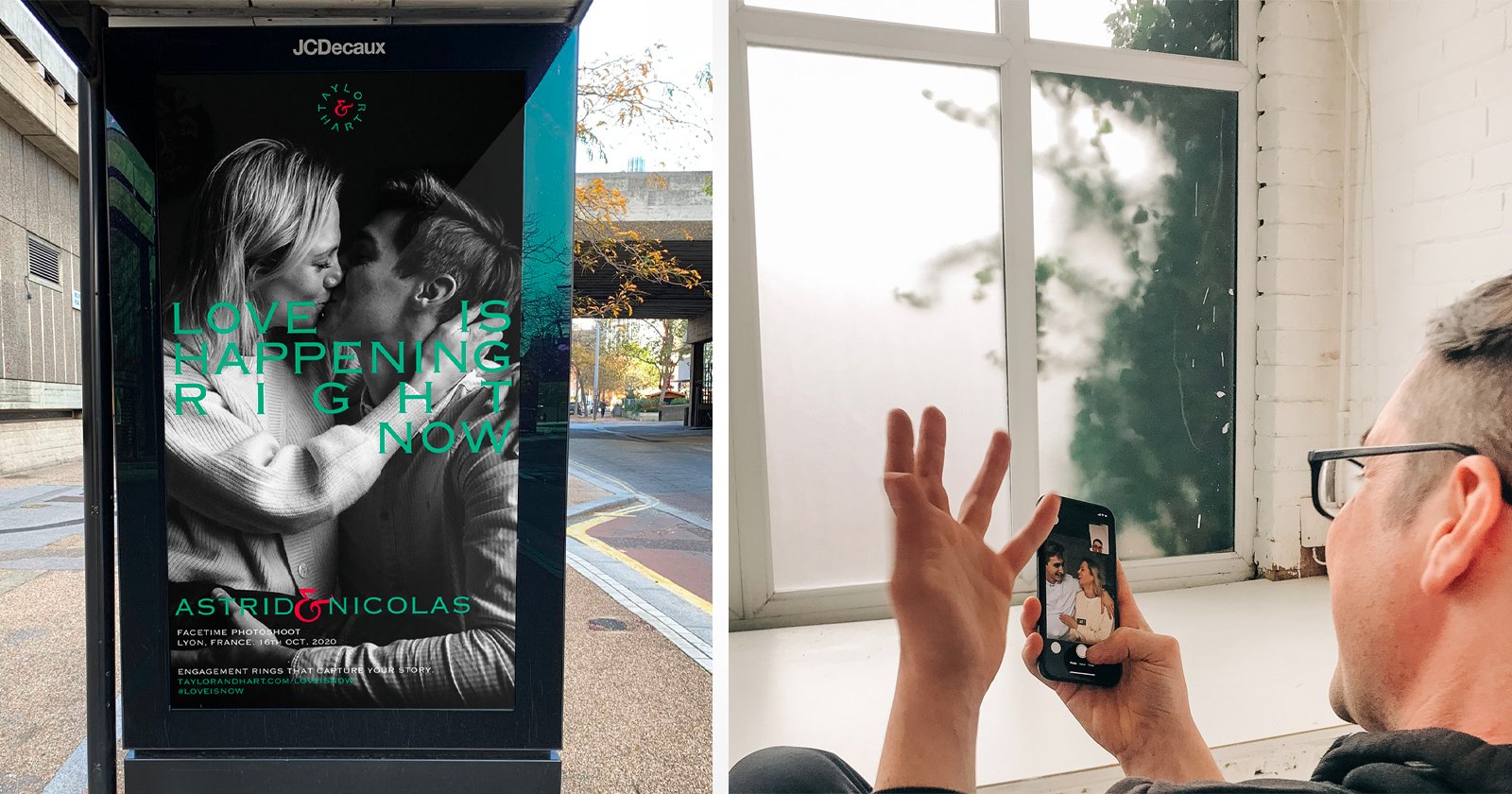 Photo Stories
Jewelry Companys Ad Campaign Was Shot Entirely Via Facetime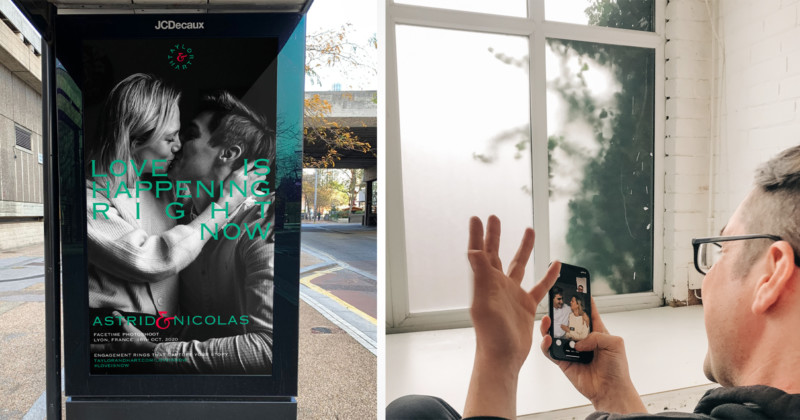 Given the spread of the novel coronavirus COVID-19, the entire visual arts industry has been turned upside down at best and ground to a halt at worst. But one company decided to try something different, and just launched an ad campaign shot entirely remotely via Facetime.
United Kingdom-based engagement ring and jewelry company Taylor and Hart has launched the country's first advertising campaign featuring images shot solely through Facetime. The campaign titled "Love is Now" features couples from around the world, from London to France and New York to Auckland, showcasing their love throughout lockdown and captured remotely by photographer Tim Dunk.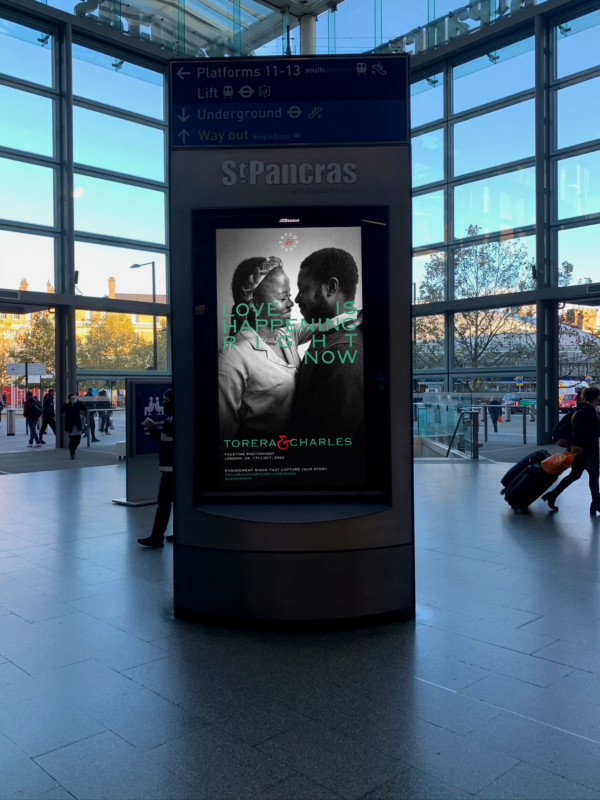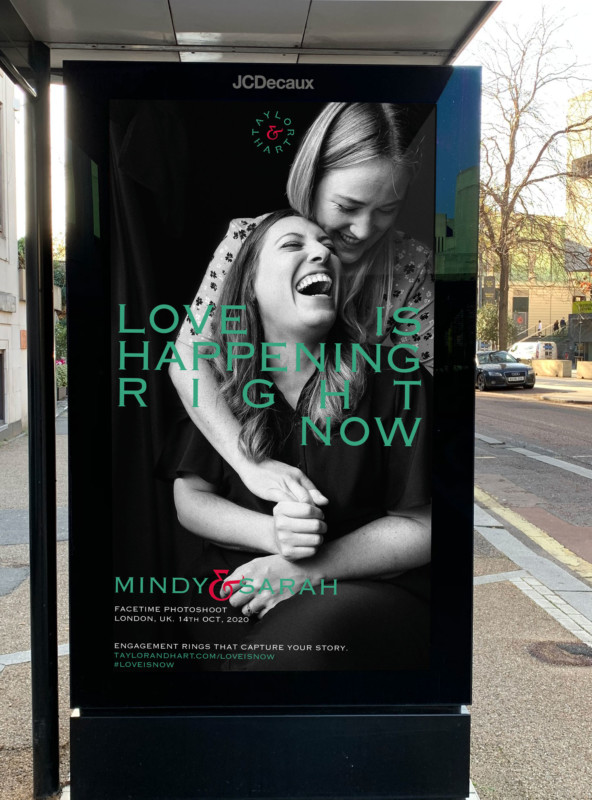 You may recall Dunk from a story he wrote for PetaPixel earlier this year where he explains how he embraced the experience of shooting via Facetime despite the poor image quality.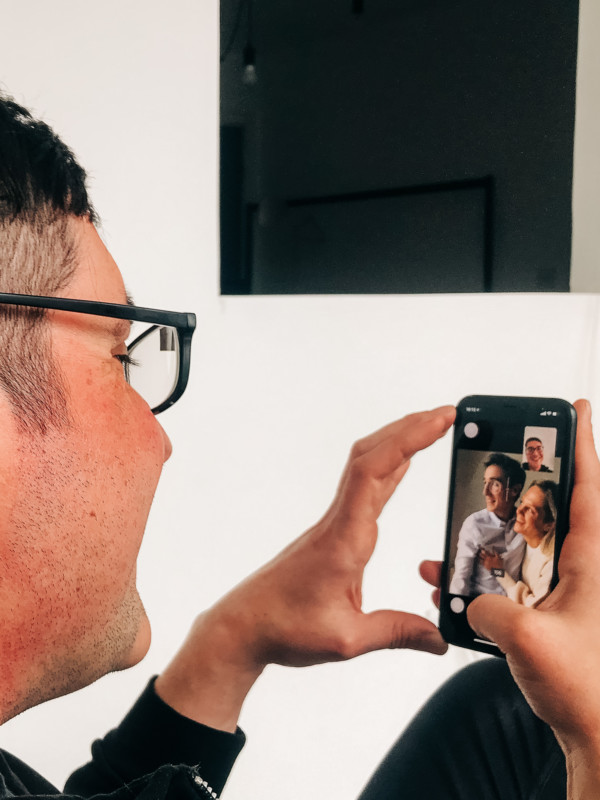 "I've done 50 shoots and counting. The resulting images show people in their homes, as varied and interesting as any other portrait shoot, maybe more so given the strange times in which we find ourselves," he wrote. "The image quality is not going to be great! Embrace it!"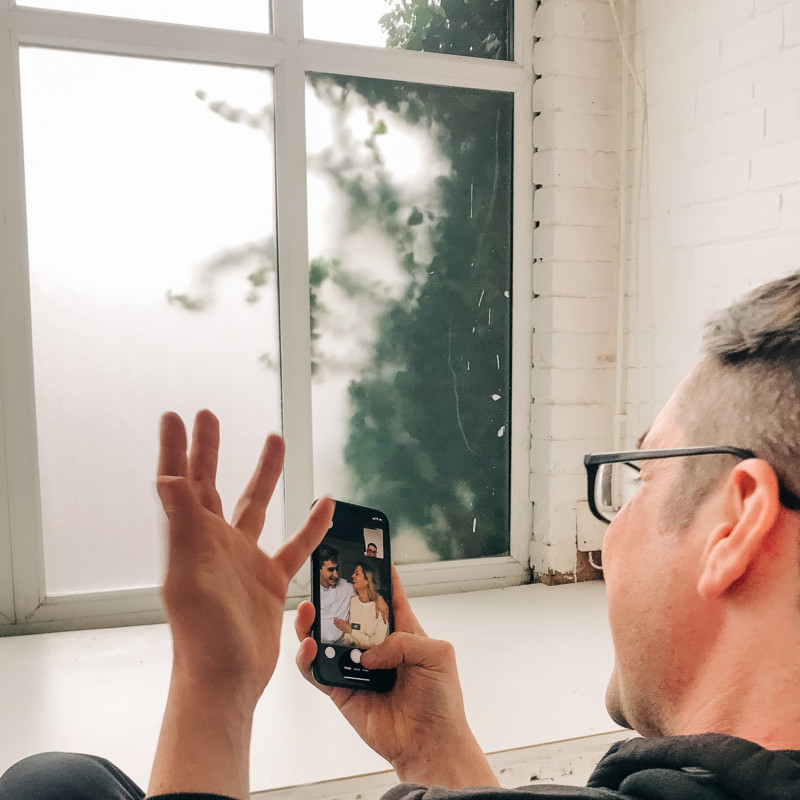 The normally subpar quality was clearly good enough for Taylor and Hart, who hired Dunk to produce a series of images that can now be seen on billboards around London as well as on Taylor and Hart's social media channels.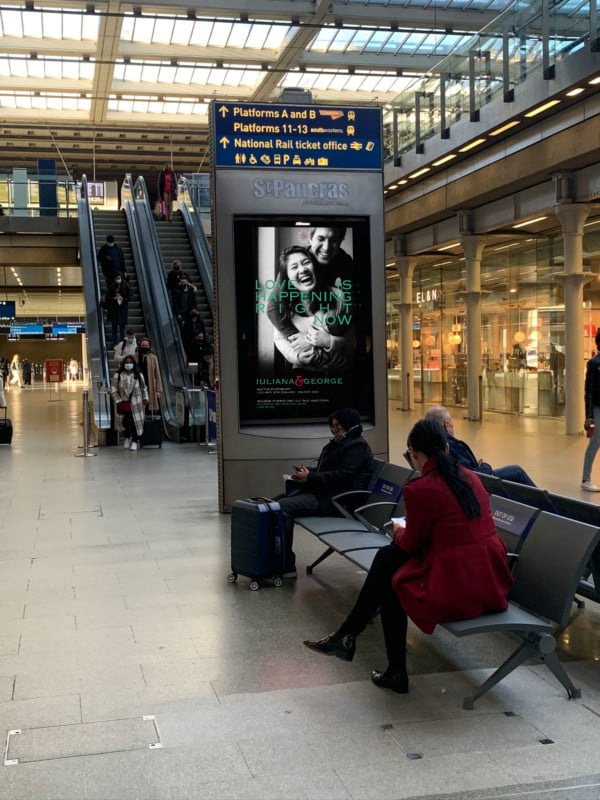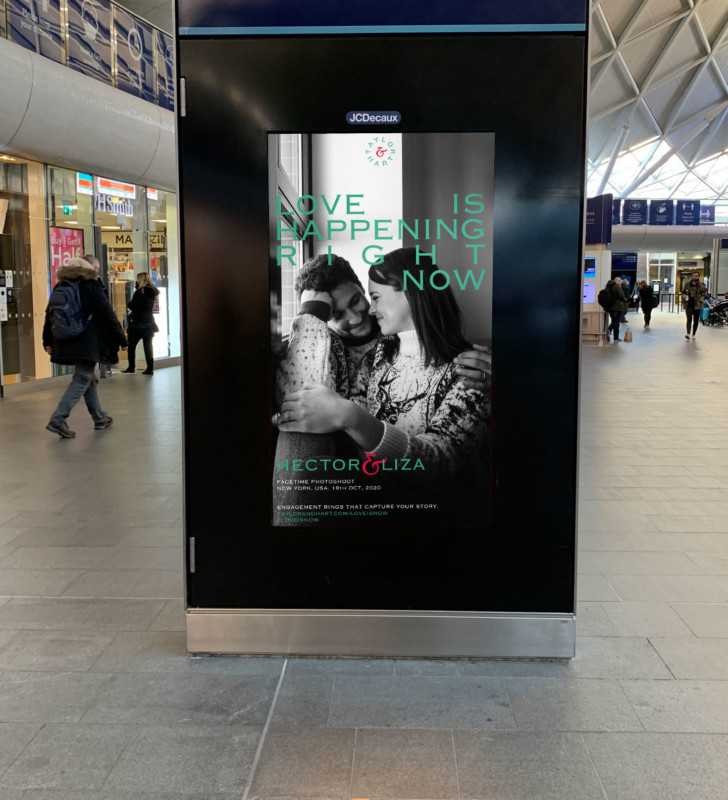 Taylor and Hart chose to use their own customers to tell the brand's story through the campaign, and through a competition on Instagram, it asked entrants to show their Taylor and Hart proposal. The winning five couples were chosen and contacted to take part. You can read about each of the couple's stories here.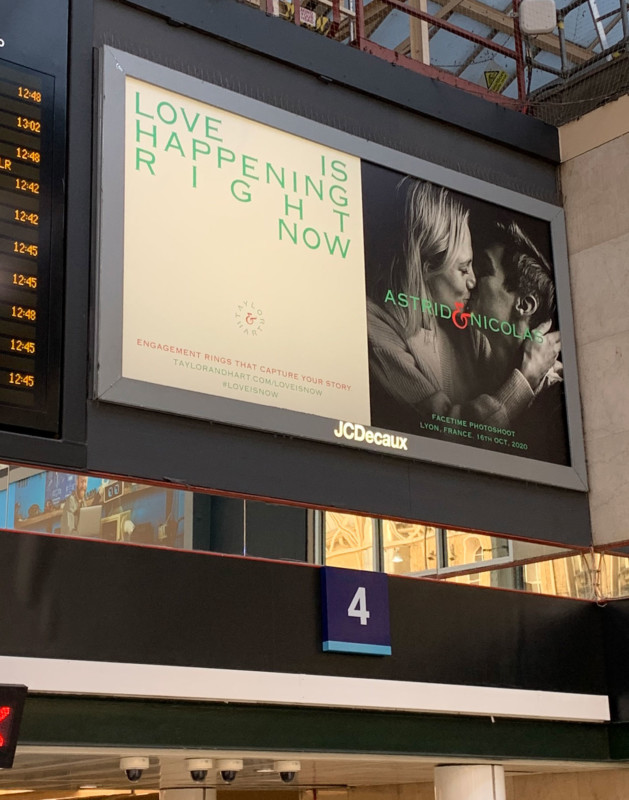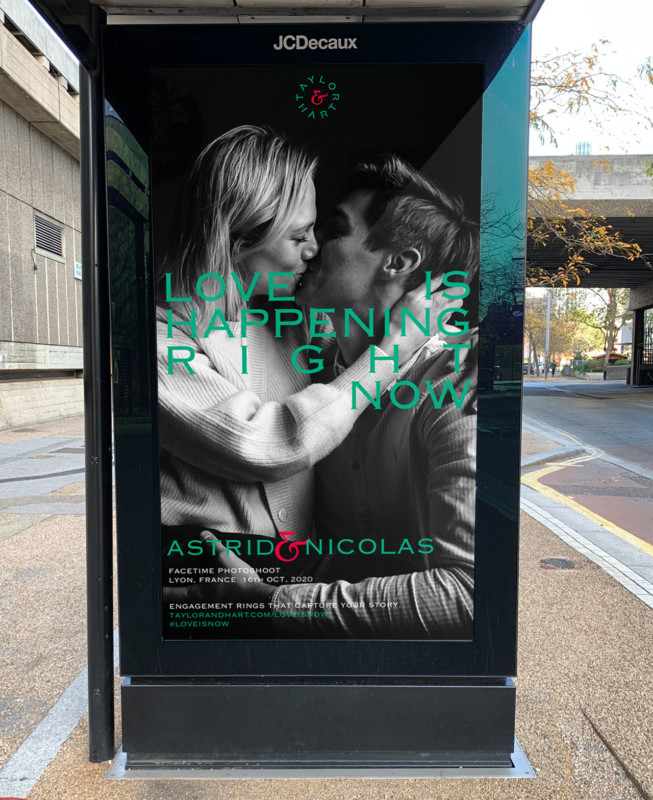 Earlier this year we reported on a 19-year-old photographer who had turned the idea of photographing TikTok stars into a booming business, and Dunk was able to take the idea of a remote photo shoot and turn it into an advertising campaign involving couples from around the world. If nothing else, the success of these two photographers proves that innovative thinking along with the willingness to adapt to changing times can really pay off.
To get a step-by-step walkthrough of how Dunk does his photoshoots via Facetime, you can read his breakdown here.