Photo Stories
Duo Shoots a Wet Plate Photo Together Despite a 7000km Separation
With the current state of affairs, photographers have been coming up with unique ways to exercise their craft remotely. Photographer Markus Hofstaetter decided he wanted to make a portrait with a friend and came up with a way to do it despite the vast distance between them.
Because of the COVID-19 pandemic, Hofstaetter has been unable to travel to see friends, let alone take photos with them. Still, he did not want to simply do nothing.
"We couldn't do a lot of things because of the pandemic, but I won't let this get me down," he writes in his blog about the project. "I also didn't want to wait for some things I wanted to do. That's when I came up with the idea to do things differently."
Hofstaetter decided he wanted to stand side-by-side with his friend Shane Balkowitsch despite their physical distance. To do so, he came up with a rather innovative way that involves a projector, a Dedolight with a gobo cutout, his camera, and a darkened room.
"For me, it was important to show, that there are always ways to do something," Hofstaetter says.
Hofstaetter played around with the idea of making a projection of his friend standing next to him in the studio and decided to see how that would work. As you might imagine, given the vast difference in light, the exposure didn't quite turn out right.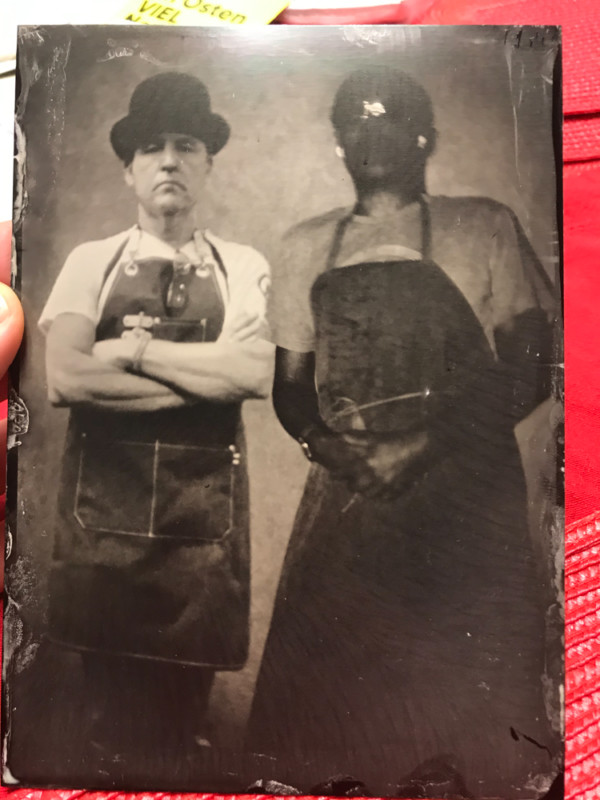 "I knew I needed an additional light source to get the exposure right."
To get around this, Hofstaetter created a man-shaped gobo that he placed in front of a Dedolight, a brand of constant light devices that are usually employed to create spotlights for different lighting effects in cinema.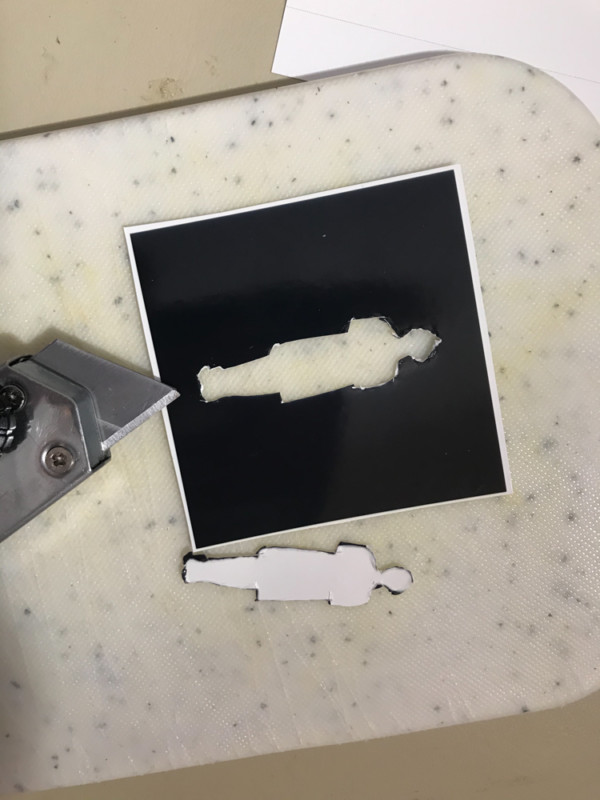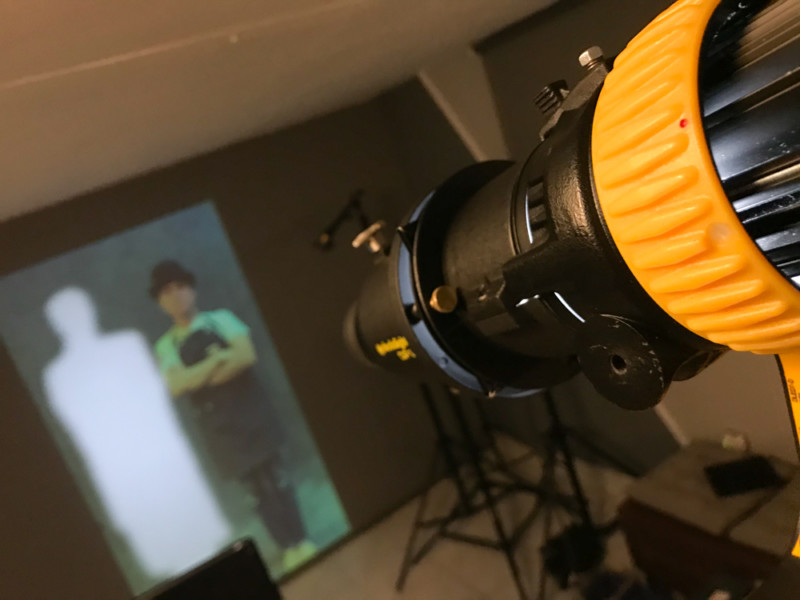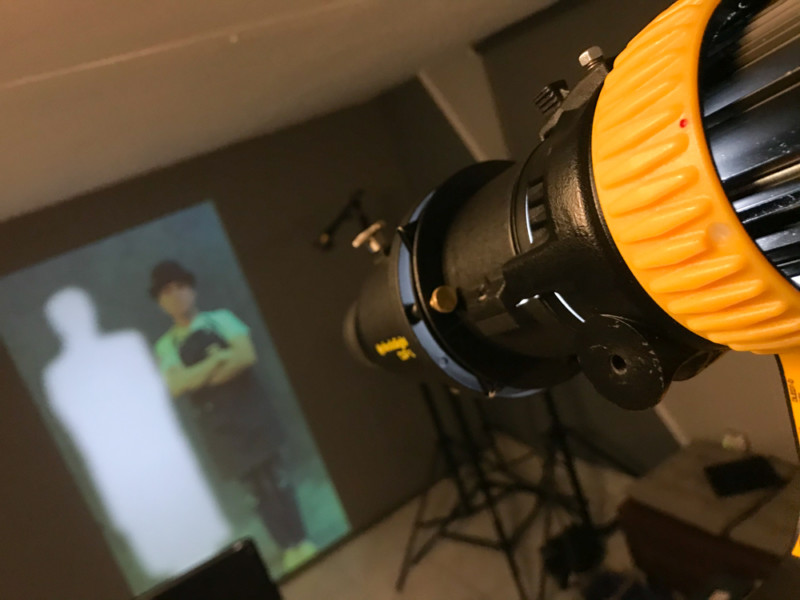 By firing the Dedolight beam formed into the shape of a man on top of himself, Hofstaetter was able to balance the exposure of his own section of the photo with that of his friend that was being projected onto the background.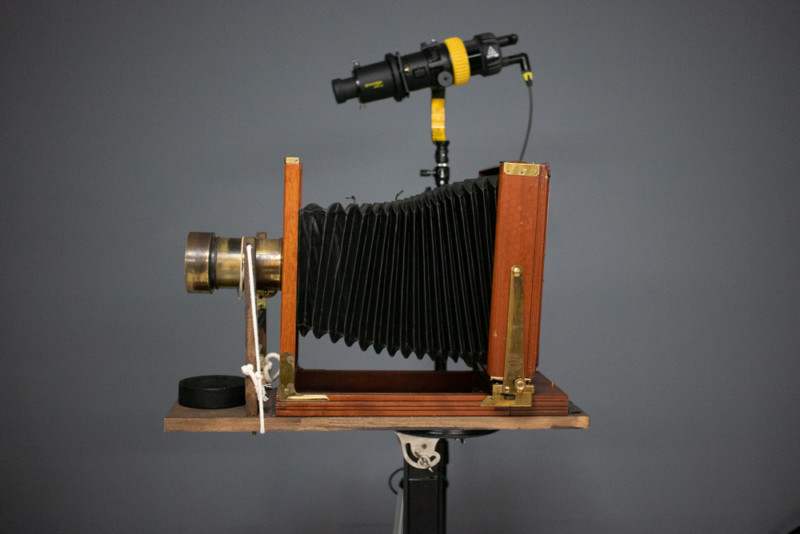 Hofstaetter chose to shoot this project with a 8×10 Century Field Camera with Dallmeyer 2B lens.
"I could only shoot 13x18cm plates, because the camera would have been in the way of the projector for 8×10 plates," he explains. "Using a longer lens would also have been an issue because then I would have an aperture of f/4.5 or even f/6. With that, the exposure times would have been twice or four times as long."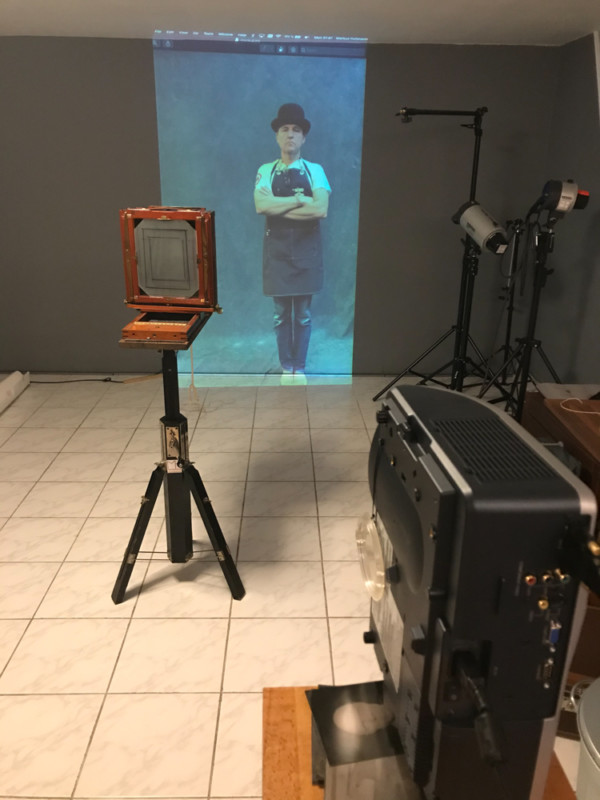 Given that he was already looking at a five-minute exposure, that wasn't a compromise Hofstaetter believed would be in the best interest of capturing a good image.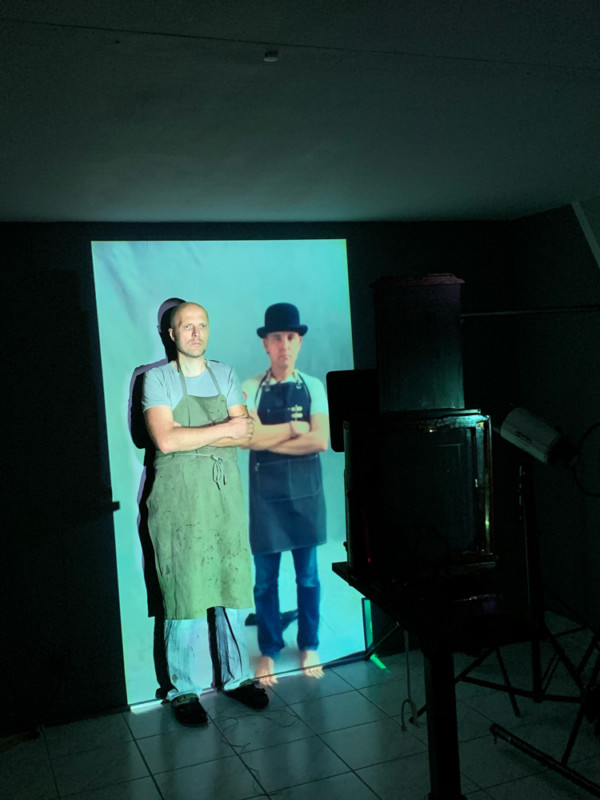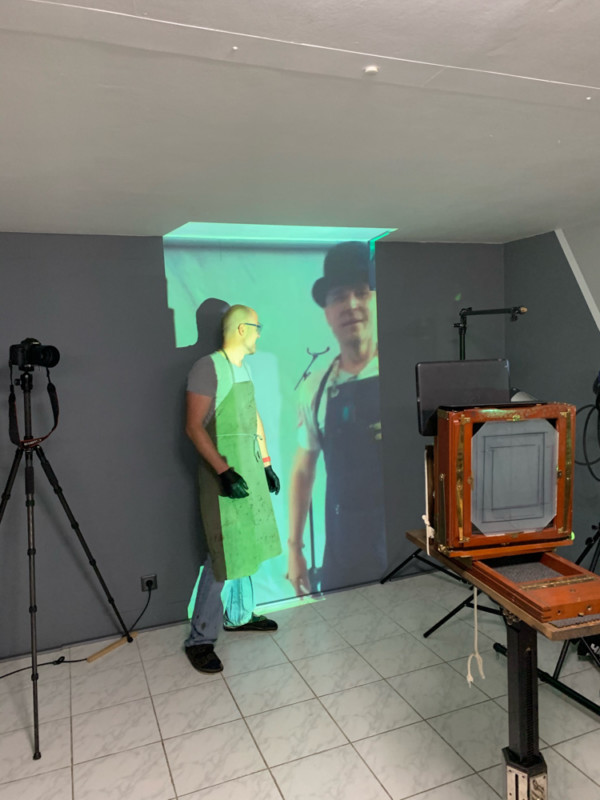 "As you could see in the video, I set the timer on my watch and released the lens cap with a string that I squeezed between the lens cap and the camera," he explains. "And then it was only us two and 5 minutes in front of the camera."
Hofstaetter says that this project was not only challenging, but a lot of fun for him and his friend.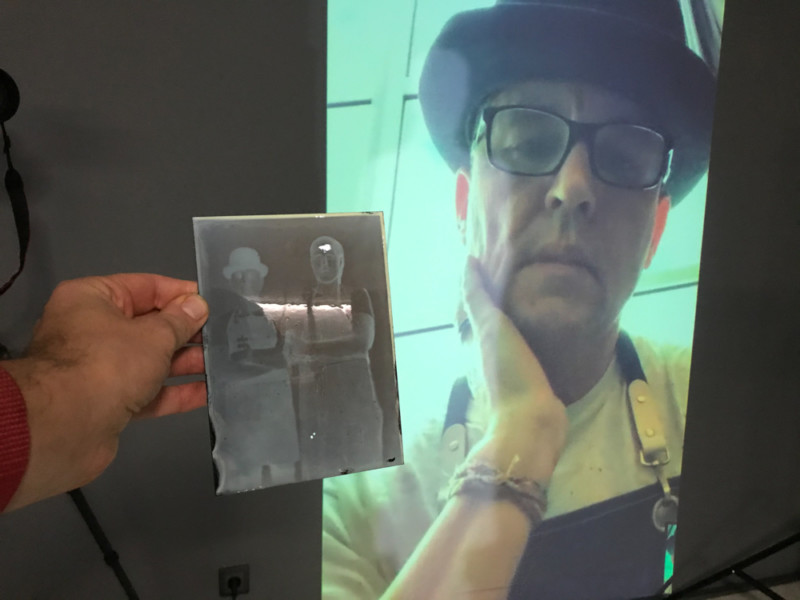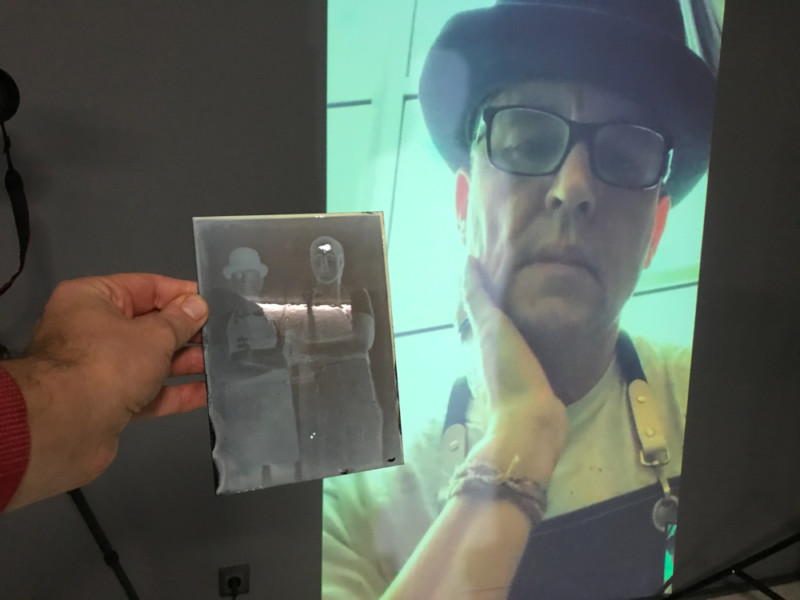 "It was such a great experience and so much fun. I will for sure do it sometimes again. Maybe some people even want to do a portrait like that. It's a great way to get memories during that time where we have to be at home."
You can visit Hofstaetter's blog here to get a full explanation of the project and see additional images. For more from Hofstaetter, you can subscribe to his YouTube Channel.
---
Image credits: Markus Hofstaetter and used with permission.