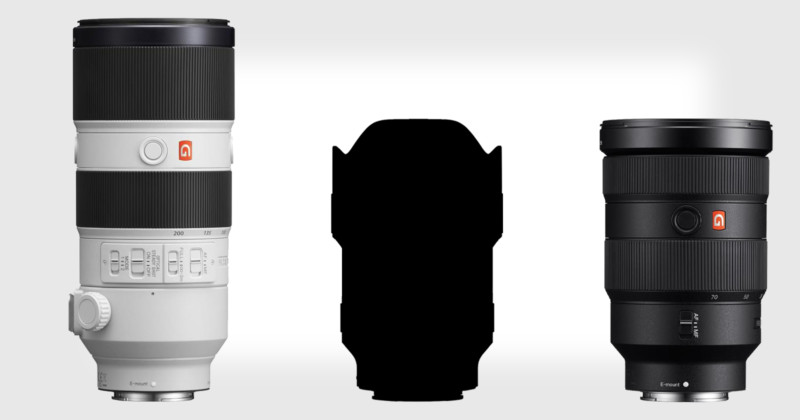 A report from the ever-reliable Japanese source Nokishita confirms what we've been hearing for several months: the long-awaited Sony 12-24mm f/2.8 G Master lens is ready for release, and will "probably" be announced later this month.
The confirmation came in a tweet that claims Sony has officially registered the SEL1224GM model number, indicating that an official announcement is imminent: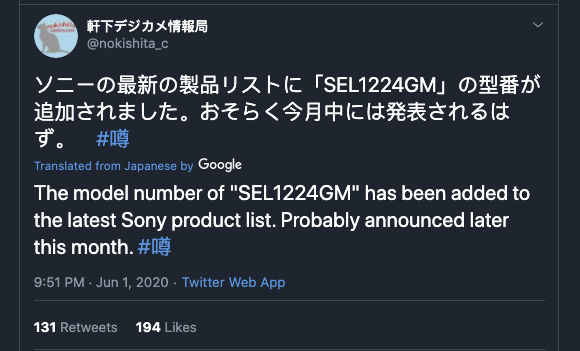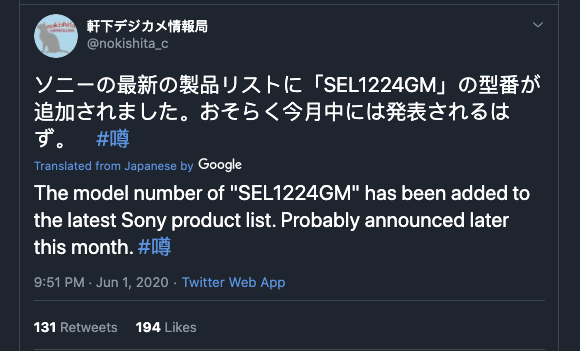 This confirms a rumor we first saw a few months ago on Sony Alpha Rumors, who claims that Sony is going to be releasing both the 12-24mm f/2.8GM and at least one full-frame mirrorless camera—hopefully the mythical Sony a7S III—sometime in June.
The 12-24mm f/2.8GM will at long last complete Sony's G Master "holy trinity" of f/2.8 zooms—the 24-70mm f/2.8 GM and 70-200mm f/2.8 GM are already live and available to purchase—giving E-Mount photographers a first-party option that doesn't skimp on image or build quality (or price tag). With excellent alternatives from Tamron and Sigma receiving much praise and attention, it remains to be seen how well the 12-24mm f/2.8 G Master will sell, or how much it will cost, but more competition can only be good for consumers.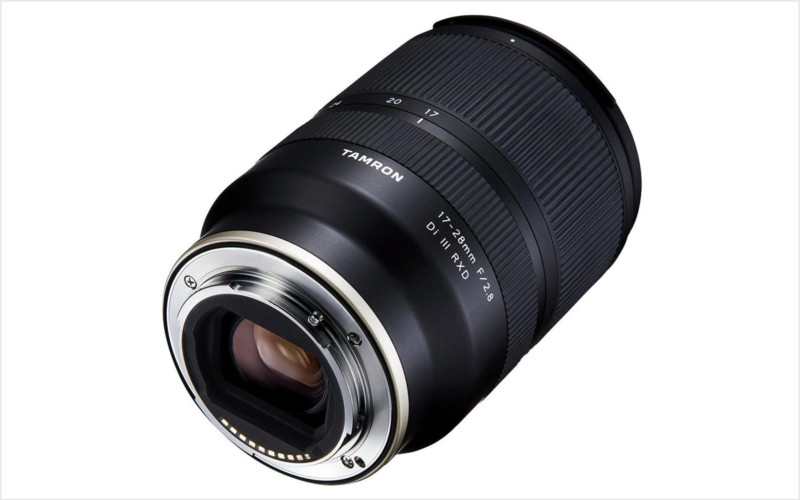 No details have emerged about when exactly in June these announcements will take place, but we expect Sony to have a very active and exciting month as they attempt to take a least some of the wind out of Canon's sails. Stay tuned for much more to come as the rumored announcement date draws closer.