Vintage glass shooter and photography YouTuber Mathieu Stern recently got the chance to try Lomography's special LomoMod No.1 cardboard film camera and special liquid-filled lens—an ostensibly "fun" combination that turned out to be a nightmare for Stern, who has dubbed it "the worst camera I ever tested."
Lomography's quirkier cameras have never been for the faint of heart, but you'd think that a lover of vintage glass with years of photography experience would be the ideal audience… maybe not.
While Stern appreciated the experimental aspect of the liquid-filled lens and the "interesting" results it produced, he pretty much hated everything else about trying to build and shoot with the LomoMod No.1. Shooting with this soft fixed-focus lens was itself a bit of a nightmare, but his main complaints boil down to the build-quality of the DIY medium format camera body.
It took Stern two hours to build the camera… wrong. Then another two hours to do it right—with some help from his wife—only to have the camera's film advance knob break after 10 minutes of use. Since he had a spare, he was able to replace the knob with the one from the other kit. That knob broke after just one more photo.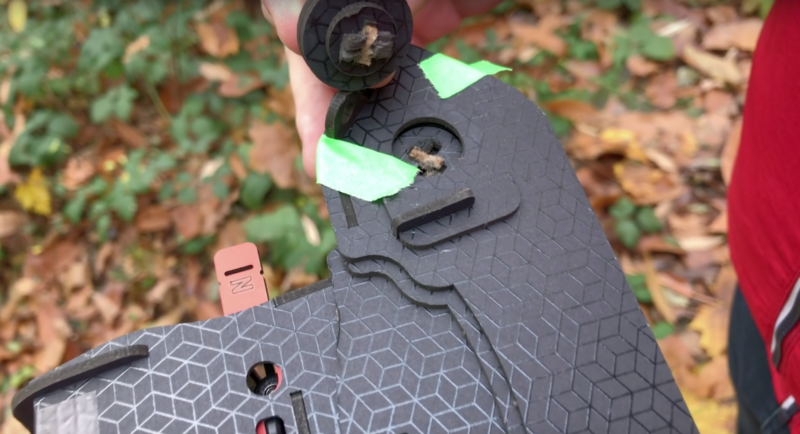 His conclusion follows from this obviously frustrating experience:
"In the end, I really like some of the images I shot with this camera," says Stern, "but the camera itself is one of the worst things I've ever used. It's hard to make, hard to use, hard to finish one single roll of film, and the results are hard to predict."
As an alternative for experimental photography fans who don't want to tear their hair out, Stern actually suggests you slap Lomography's liquid-filled lens on a digital camera—though even then, the lens is extremely soft, so in Stern's words, "don't look for sharpness…"
Check out the full review up top to hear all of Stern's thoughts about this camera, and unless you're really hankering for a camera that will take you hours to build and may very well break after just a few minutes of use … we'd suggest you skip this particular camera model.
(via Fstoppers)