Tamron's 70-180mm f/2.8 Di III VXD lens for Sony E-mount mirrorless cameras has been a huge hit since it was announced. But buyer beware: the company has released a product advisory after discovering that some lenses suffer from a calibration issue, resulting in poor performance.
The "notice" for "users and potential purchasers" was published June 2nd, and it describes a calibration issue that affects field curvature.
"We found the performance of the floating system which corrects the field curvature may be insufficient in a part of our 70-180mm F/2.8 Di III VXD (Model A056) products for SONY mirrorless cameras," reads the notice. "For affected products, we will inspect them and either readjust or exchange them."
Tamron did not reveal how many lenses left the production line with this issue, but they've created a special website where you can check your serial number to determine if your lens is affected. The six-digit serial number can be found on the back of the lens or the box that it came in: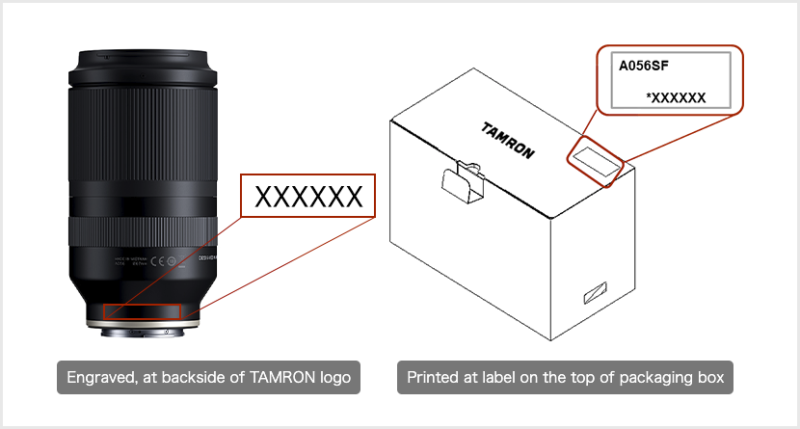 To check if your lens is one of those affected, head over to the Tamron product advisory and click the "Check Serial Number" button.
When properly calibrated, all of the reviews we've seen so far indicate that this lens performs exceptionally well, so if you've been getting poor results, we encourage you to check your serial number and get the lens fixed or exchanged right away if yours has this issue.
(via DPReview)