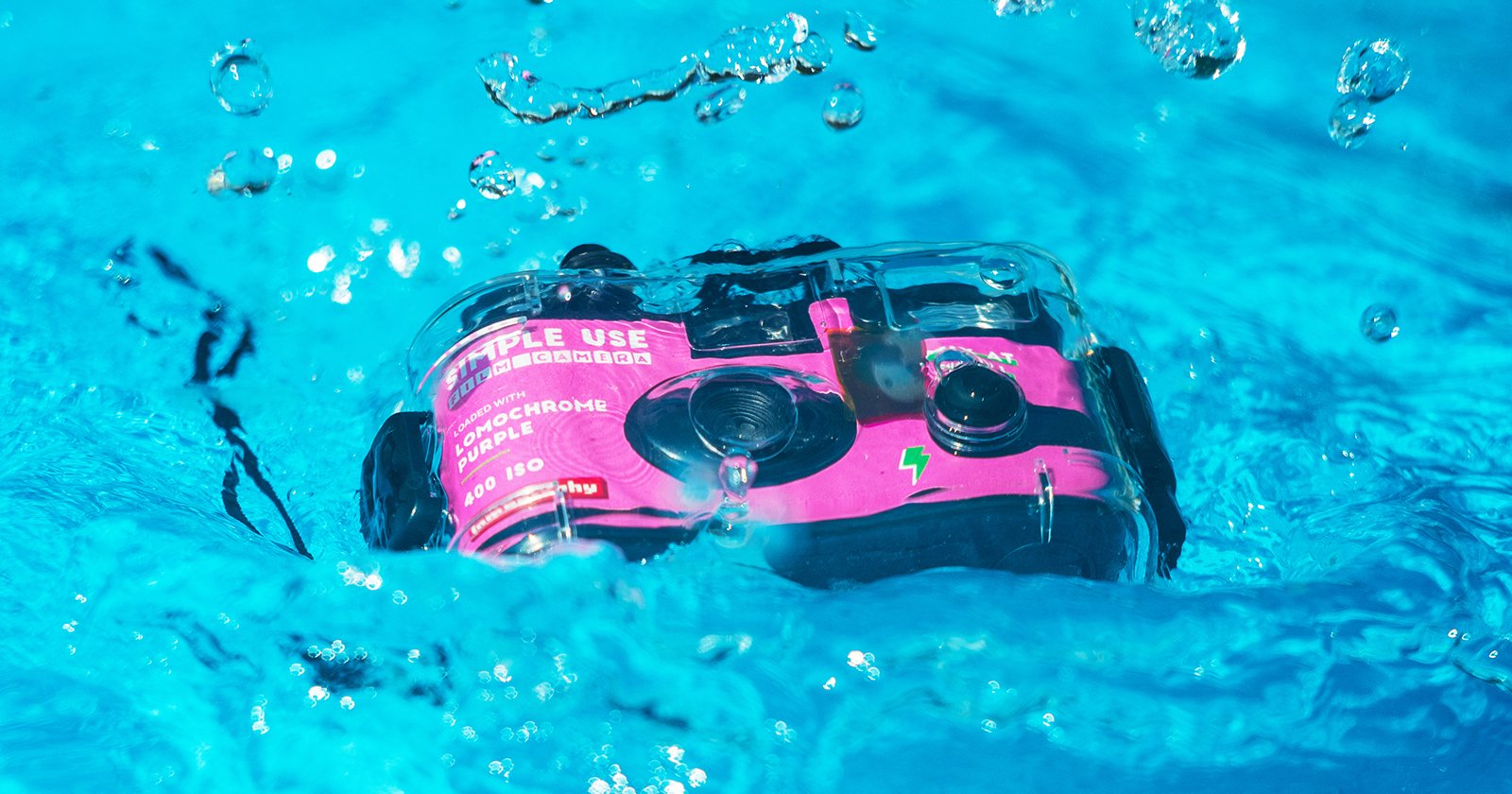 Gear
Lomographys New Analogue Aqua is a Simple Use Underwater Film Camera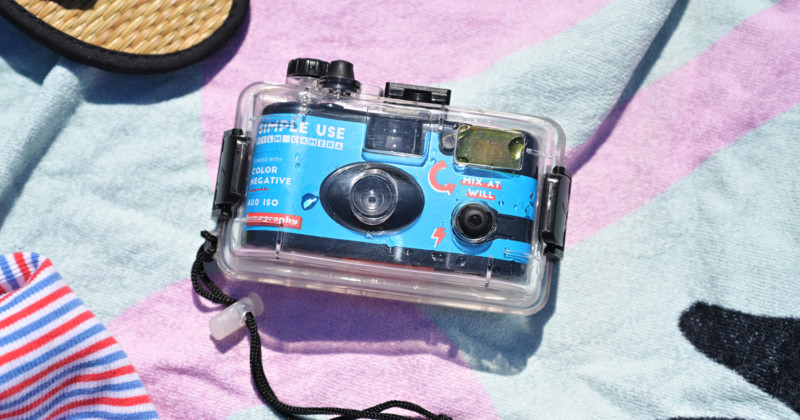 Lomography is on a product release tear. After announcing two different black-and-white film stocks over the past month, the company has just unveiled the Analogue Aqua: a reloadable 'simple use' 35mm film camera that comes with its own underwater housing.
Lomography's Simple Use family of cameras harkens back to the disposable 35mm cameras of yesteryear, minus the whole disposable thing. The cameras still come with a roll of film pre-loaded, but if you don't want to throw the camera away, you can reload it once you're finished that with that roll. Less waste, same disposable camera experience.
In the case of the Analogue Aqua, it features one additional gimmick: it comes with an underwater housing, allowing you to take your 'simple use' camera up to 33ft (10 meters) below the waves.
In terms of "specs," this camera is no different from Lomo's previous Simple Use cameras. You get a modernized version of the traditional disposable camera with a cheap 31mm f/9 lens that keeps everything in focus from 3 feet (1 meter) to infinity. Shutter speed locked at 1/120s, and the built-in press-to-charge flash lets you capture photos in low-light, as long as you don't mind the 15-second recharge time.
The camera runs off of one AA battery, and comes pre-loaded with either Color Negative 400 or LomoChrome Purple (ISO 100 – 400) film, both of which use the common C-41 process. Once you've shot through that roll, you can either buy a new Simple Use camera and slap it into your fancy underwater case—all current SU cameras are compatible—or reload your Analogue Aqua with a fresh roll of 35mm film using this online guide.
As for what kind of results you can expect, here are some sample photos sent over by Lomography (click for higher resolution):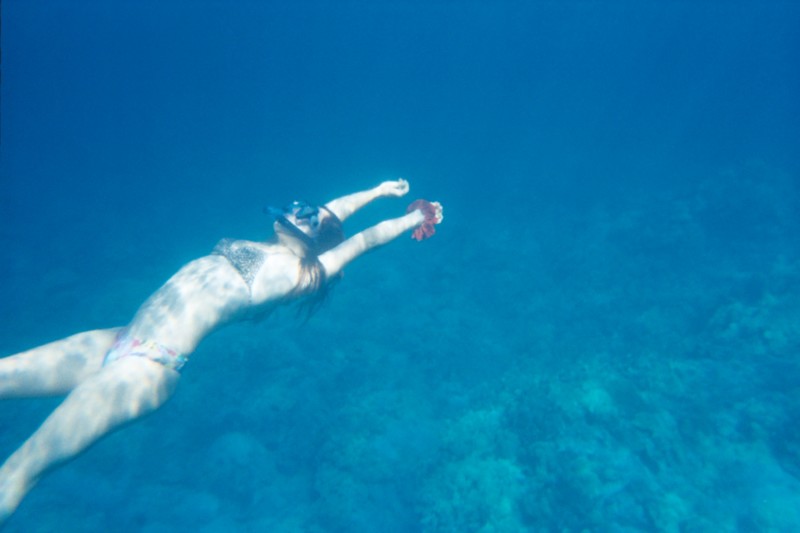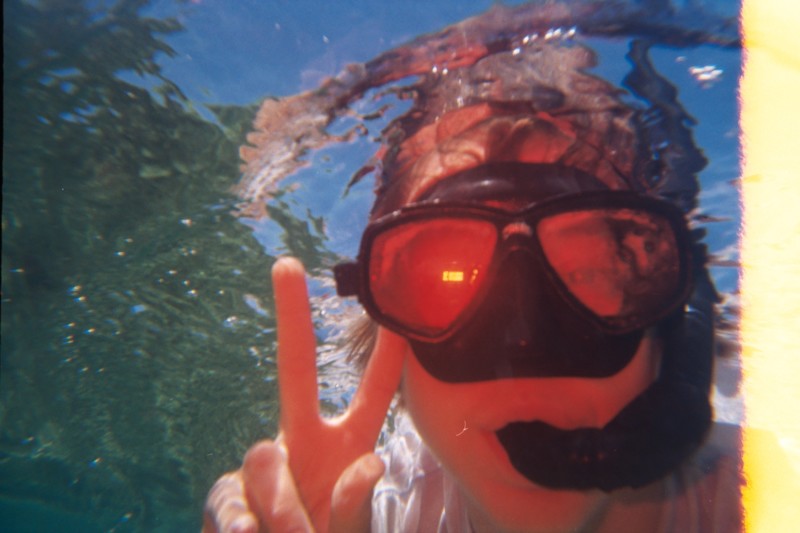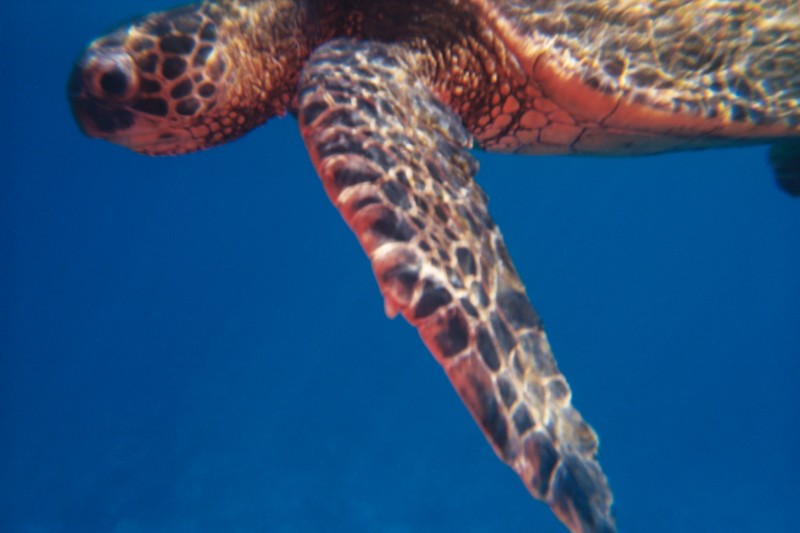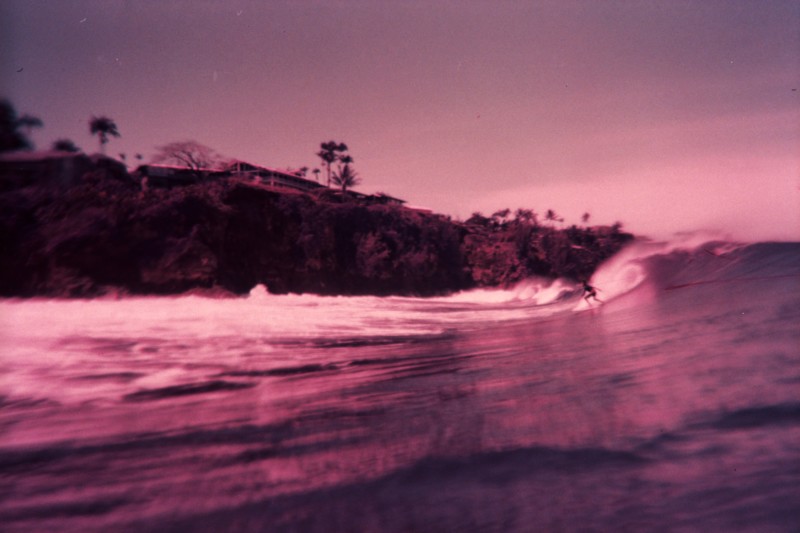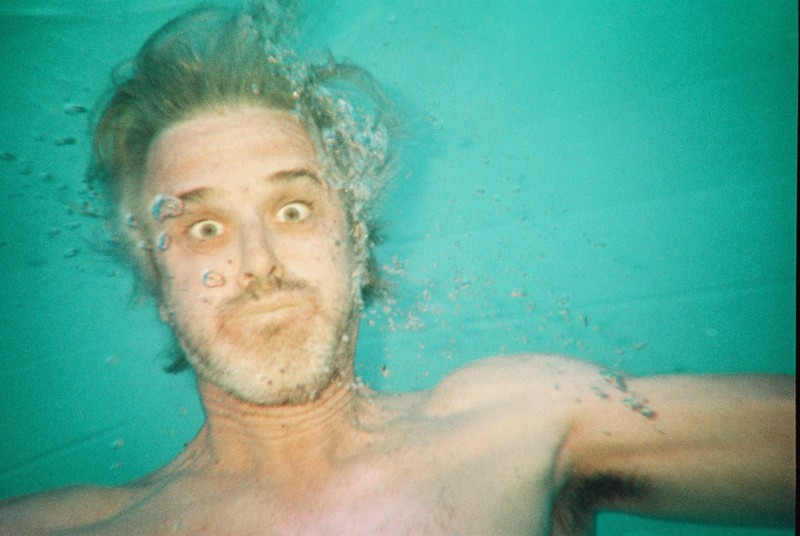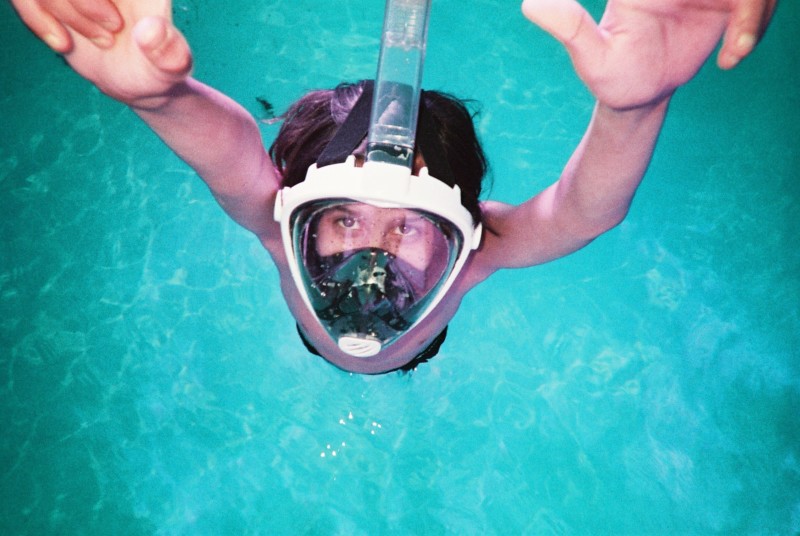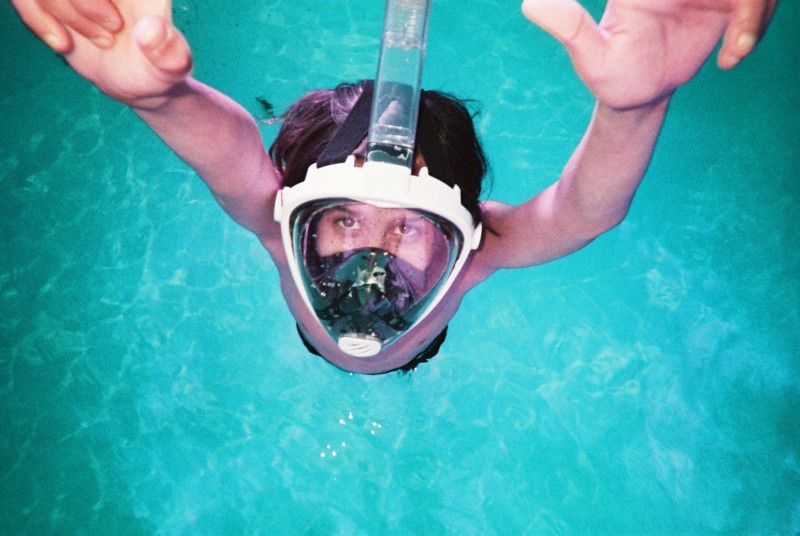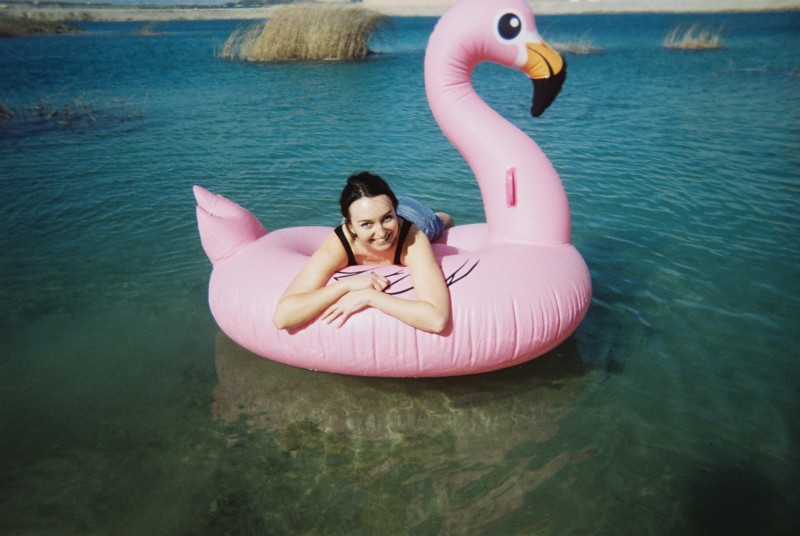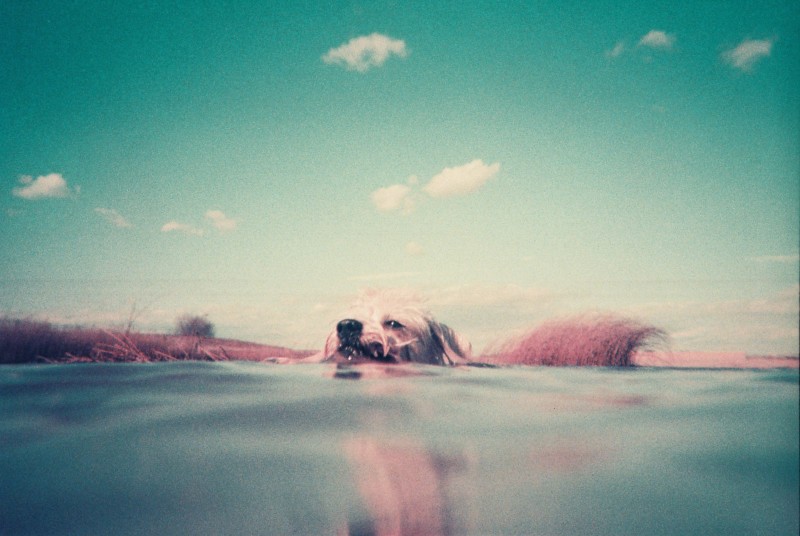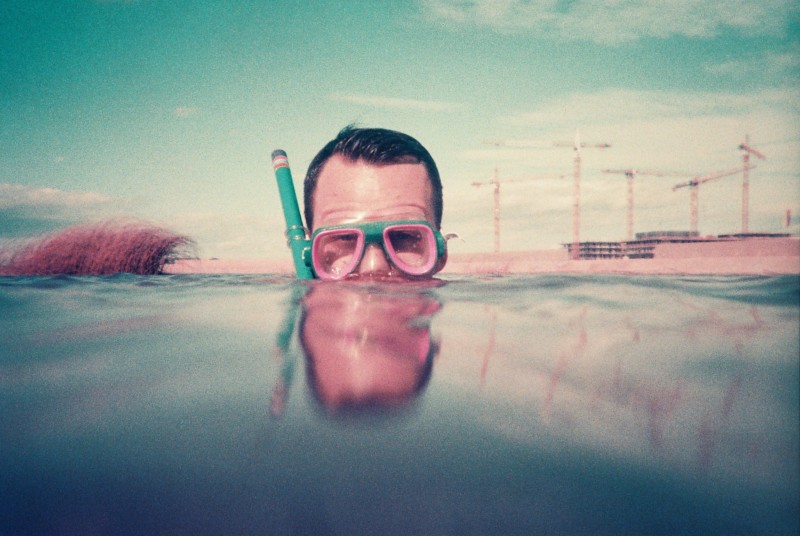 The Lomography Analogue Aqua special edition Simple Use camera is available now from the Lomography Store for $40, regardless of the film you choose, with deliveries starting in May. Just keep in mind that the Color Negative 400 version comes in blue, while the LomoChrome purple version comes in a pinkish purple.
To learn more or pick one up for yourself, head over to the Lomography website.