Gear
Hands-On with the Nikon D6: 11 Small Improvements You May Not Have Heard About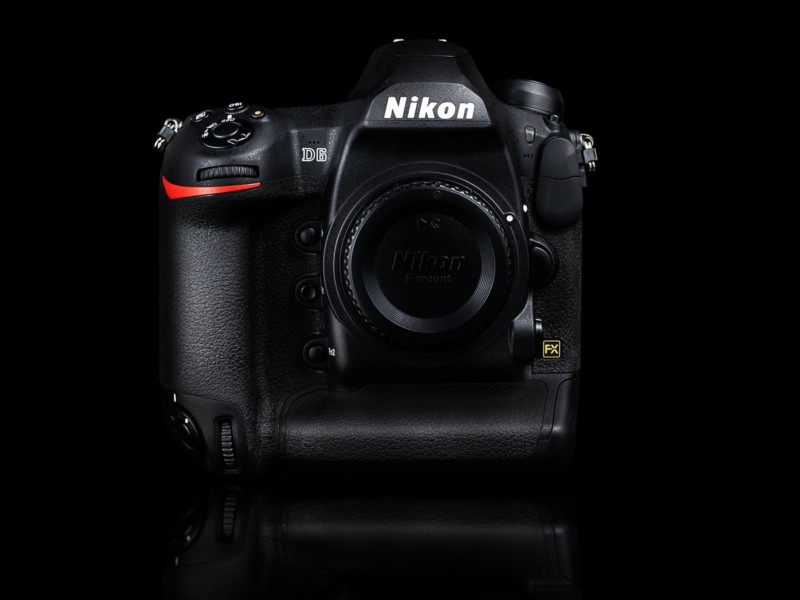 Since the announcement of the new Nikon D6, it's been a long wait till the camera was available in the market. Here in Singapore, we finally received the first batch, and I was very fortunate to be invited by Nikon Singapore to have a hand-on experience with the new camera.
Like its predecessor the D5, the D6 is built to a high standard of "ruggedness" that professionals expect, and there's no doubt that the D6 will continue the legacy of producing high-quality images in challenging situations.
Compared to the D5, the D6 has mainly improved its AF system: pairing a new, higher-density of 105-points sensor (the D5's has 153 points) with a brand new EXPEED 6 image-processing engine. But new DSLR is also equipped with faster image output and workflow enhancements, as well as some better customization options.
In this hands-on, I wanted to cover some of the lesser-known and less flashy improvements that could have an impact on a professional's workflow.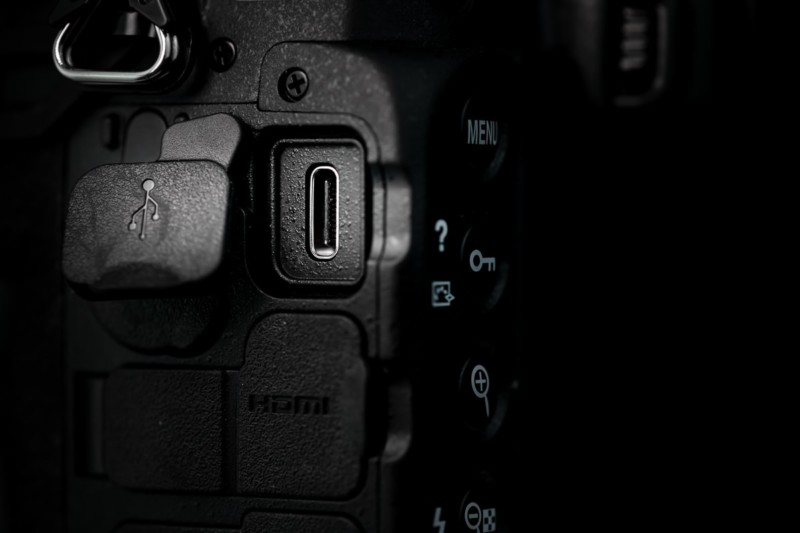 Connectivity
Wired ethernet connection is an important tool for professional sports photographers working under tight timeline who need a fast and reliable way to upload images. Although the new D6 is using the same 1000 Base-T standard as the D5, it features a 15% improvement in speed.
Another piece of good news is that the D6 has upgraded its micro B USB port to a USB Type-C port. With the faster USB-C connection, you can expected faster transfer speeds if, say, you're using Camera Control Pro 2.0, shooting with live view mode, and transferring images at the same time to your computer.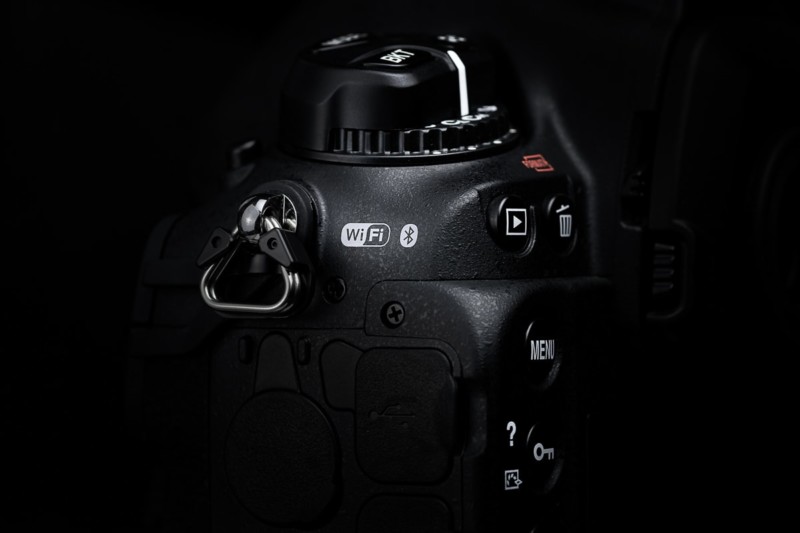 Previously on the D5, in order to use the WiFi function you needed a wireless transmitter like WT-6, which was sold separately. With the new built-in WiFi, transferring images wirelessly is far easier.
For close range transfer, the built-in WiFi performed flawlessly and the speed was almost on-par with the D5's transfer rate over an ethernet connection. From further away, I'd still recommend picking up a transmitter like the WT-6, since it offers a much greater range (up to 200m).
The D6 now also features built-in bluetooth like the D780 and the new Z-series cameras. This allows you to connect the D6 to a smart devices like an iPhone, android phone, tablets, etc. and download images or control your camera remotely via the SnapBridge app.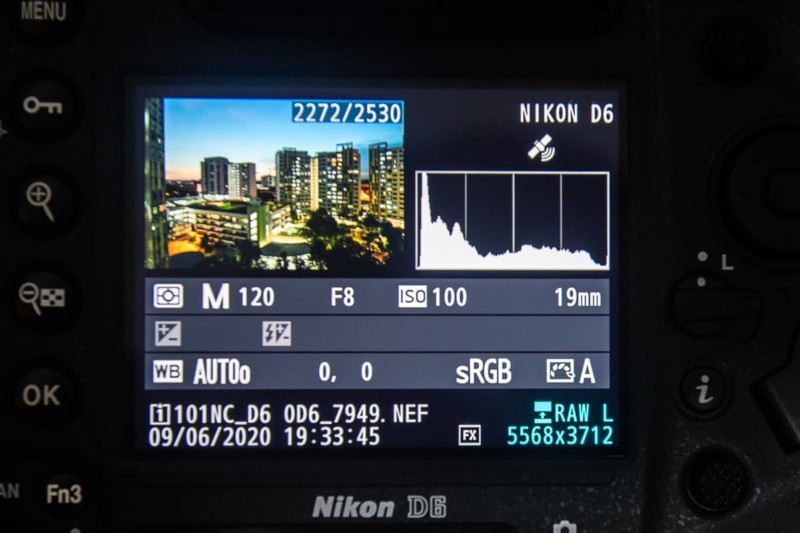 GPS
Just like with wireless data transmission, the D5 required an external GPS module if you wanted to do geotagging. Now with the D6, a GPS module has been integrated into the system, making it much easier to geotag images on-the-go.
I was really impressed with the camera's GPS performance: it locked on to my geographical location even when the camera was sitting near a window. If you own a Garmin watch or even a smartphone with GPS, you will know that it's not easy for smart devices to detect GPS location when you are partially indoors. On top of that, I also checked the accuracy of the location using the Adobe Lightroom map function, and found that the geotagging location was pretty accurate every time.
This might not seem like a huge perk, but GPS can come in really handy for a photo agency when they have multiple photographers deployed at an outdoor venue. Their backend photo editor will be able to pick up key images fast by filtering them by geographical location instead of going through all the mixed images sorted by time or filename.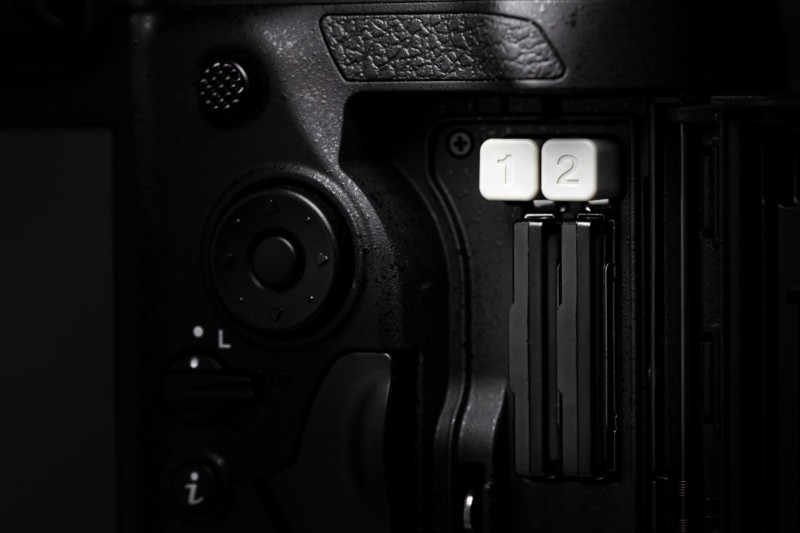 Using Card Slot #2
Having two card slots obviously isn't new. What is new is an enhancement that Nikon made to the second slot. The D6 has added a new mode called [JPEG Slot 1 – JPEG Slot 2], which lets you record two different quality settings for each slot. Slot 1 will record the image quality set via QUAL button, while Slot 2 records [JPEG Basic] in either the medium or small file size.
Again, this is very beneficial for photographers working with photo agencies where they mostly shoot JPEG images and need to send their work to a photo editor as fast as possible. Photographers now will be able to send out the medium or small JPEG first from Slot 2 for publication; then, if they need the higher quality image, they still have the high resolution image in Slot 1.
Another improvement is the ability to delete image copies when using both card slots. Previously in D5, deleting images only happened for the selected card slot, and the backup image on the other card slot remained. For the D6, you can choose to delete either both copies or only the image on the current card slot.
Time-Lapse
Integrated time-lapse shooting modes might not be a new feature for Nikon cameras, but it's definitely new for their flagship DSLR.
For those who only do time-lapse occasionally, this feature is extreme useful and time saving. The in-camera time-lapse feature is able to set the shooting duration and automatically calculate the video output duration for you. On top of that, you don't have to deal with the large amount of raw/jpeg images or combine them manually in post—the camera does all that work for you.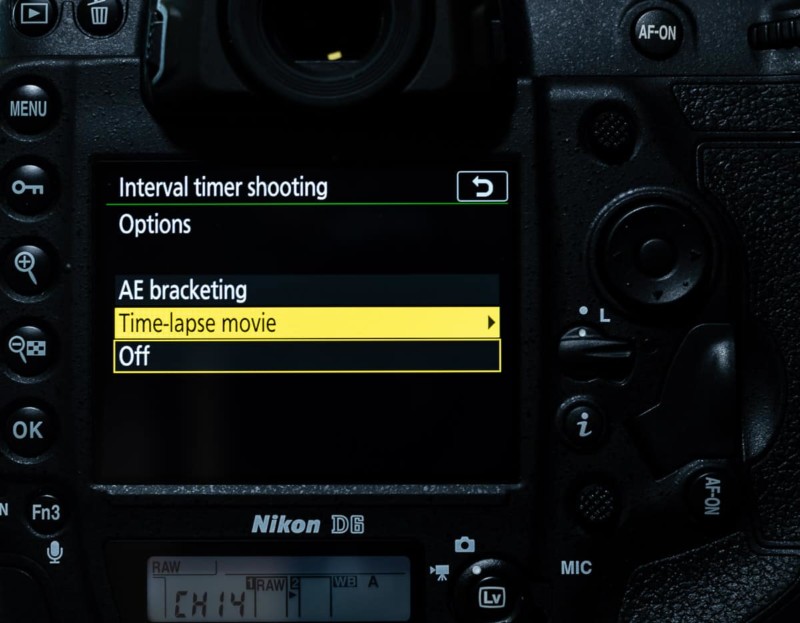 Interval Timer Shooting
The Interval timer shooting mode has added a new option to create AE bracketing and time-lapse movies.
You might be wondering how this this time-lapse function differs from the other time-lapse function I literally just mentioned… the main different is that, in the interval timer shooting mode, the camera will store the raw/jpeg images while also generating a time-lapse movie at the same time, whereas the other time-lapse feature doesn't.
AE bracketing also seems to be a new feature that I have not seen before in the Interval Timer. In AE bracketing mode, the camera create an exposure bracket of each shot captured, which can come in really handy for tricky lighting situations.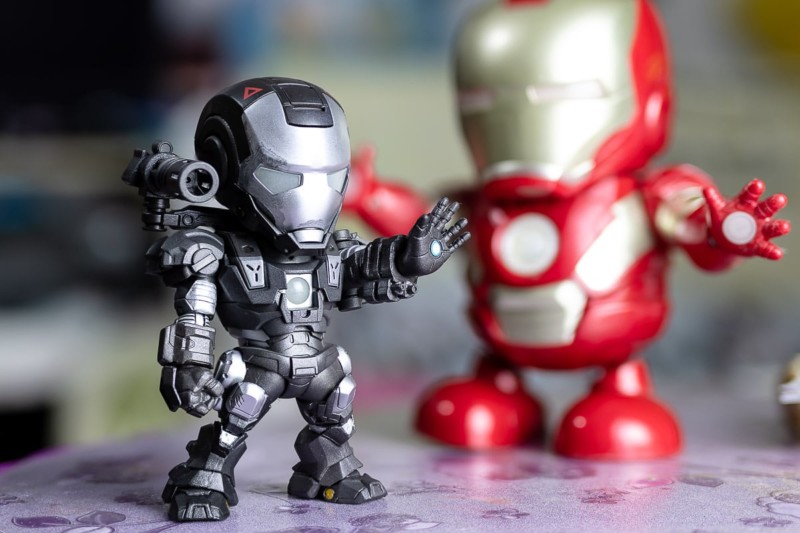 Focus-Shift Shooting
The focus shift shooting feature was first introduced in the D850 and has finally been added to the D6. There is no doubt that the D6 is speed demon meant for shooting fast action, but this is still a nice feature to have for the occasional bit of product photography.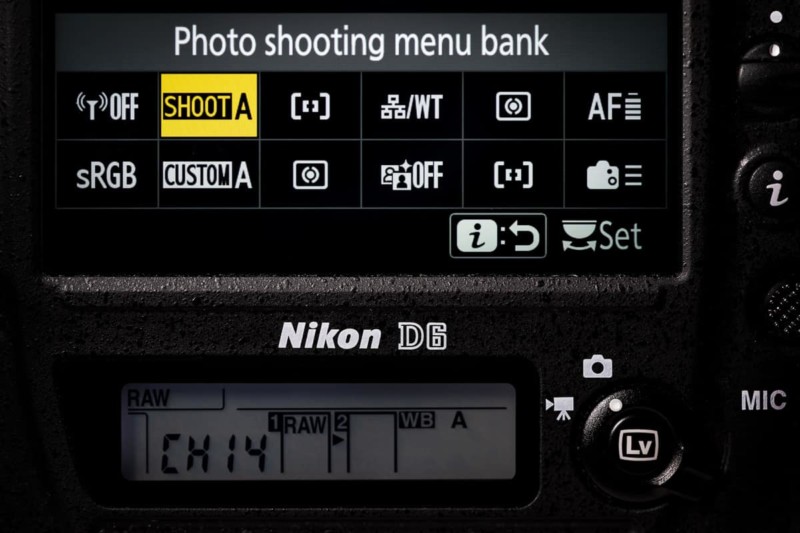 Customized i-Menu
Following in the footsteps of the mirrorless Z-Series, the 'i' button is now able to set 12 shortcuts for advance customized setting. Some of the useful setting that I personally set were Wi-Fi connection, autofocus mode, AF-area mode, focus tracking with lock-on, etc.
It helps to have quick access to all those settings without having to dive deep into the menu system.
"Flick" Operation
This is an interesting new workflow feature added to the D6 and which I absolutely love. When I'm shooting sports, fast upload of images to the media is critical. With this flick operation feature, I can cut down the time it takes me to rate images, protect, and send them to computer.
Something that usually takes me 2-4 clicks can be accomplished in just one simple flick motion.
Full Touch Screen
The D5 was already equipped with a touch screen feature, but it could only be used during image playback mode and I rarely used it. The D6, by comparison, is able to use the touch screen function to navigate the menu system, which is extremely useful when you need to key in alphabet letters in folder naming/copyrights/IPTC functions, etc.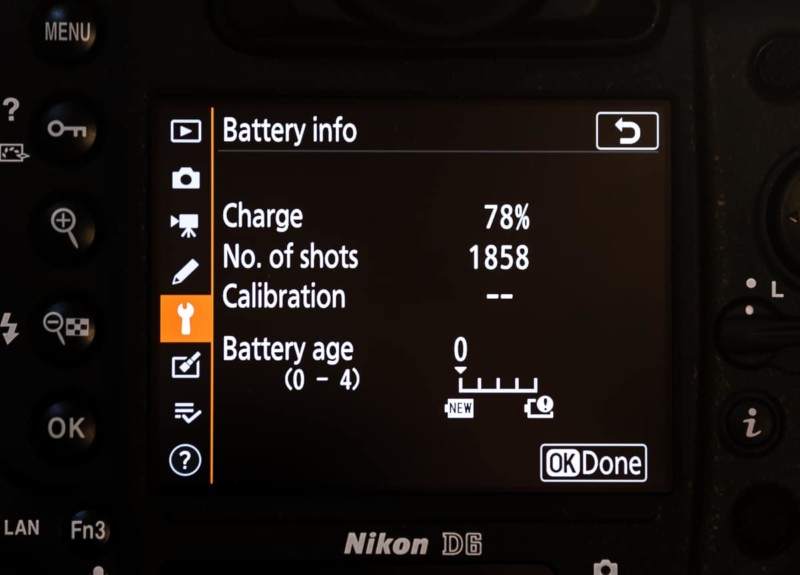 Battery Life
The D6 uses the same EN-EL 6 battery as the D5, with the same battery capacity of 2500mah. What's interesting is that Nikon has managed to fine tune the D6 into a more energy-efficiency camera, even with the new built-in WiFi and GPS module that could potentially drain the battery faster.
Above, you can see an example of one of the shoots I did with GPS module on—I clocked 1858 shots with 78% battery life left. This tracks with Nikon's website, which says that the battery is able to shoot 8670 shots in CH mode… double the lifespan of what the D5 can clock on a single battery.
The battery efficiency really impressed me. In the past, my D5 would easily clocked 3000 or more shots per battery in one day, which was more than enough for me. With the energy efficiency improvement now, even if I somehow forgot to charge the battery the night before, I reckon the same battery could still last me for another day of shooting.
Kensington Anti-Theft Lock
Okay, last and probably least: the new Kensington lock.
This is one is really beneficial for any photographer who needs to set up the camera for remote shooting. Cameras are often left unsecured and prone to theft. Now, the D6 provides an added sense of security since you have a Kensington slot available.
Another advantage is that, during a major sporting event where many photographers are setting up the same camera in the same spot, it's easy to accidentally mistake another photographer's set up for your own. With the lock in place, you can be sure you're grabbing the right setup and not accidentally stealing someone else's gear.
---
About the author: Andy Chua is a professional photographer based in a Singapore. The opinions expressed in this article are solely those of the author. Chua's portfolio is 70% sports, and he has covered both local and overseas international meets. His sports work also won several awards in IPA over the years and has been published in different platforms. In addition to sports, he also shoots underwater photography, automotive, products, interior, etc.
You can find more of Chua's work on his website or by following him on Instagram. This article was also published here.