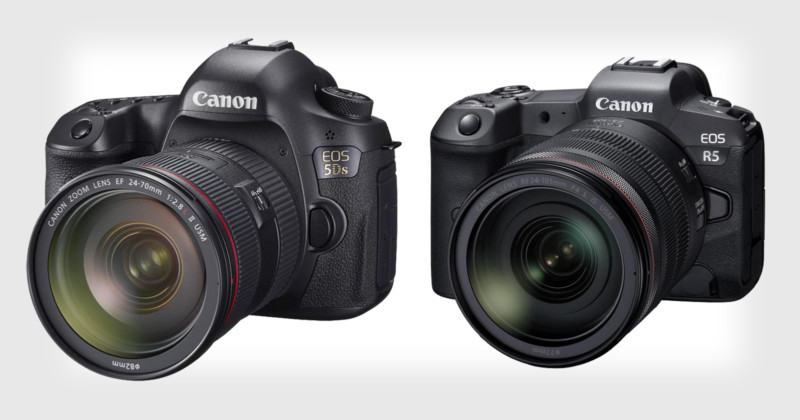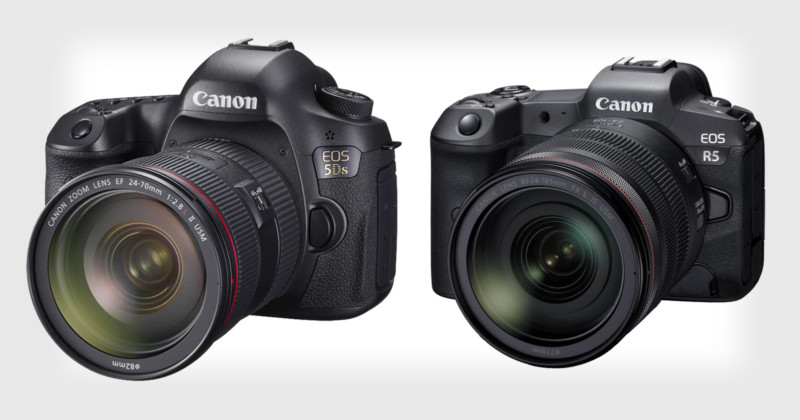 Canon is reportedly working on a high-megapixel full-frame mirrorless EOS R camera. The camera, which is allegedly already being tested IRL by a select group of photographers, is said to boast an image sensor around 80-90 megapixels of resolution on offer.
These rumors began last week, when Canon Watch cautiously reported that two different sources had told them a 150MP mirrorless camera was in the works. This seemed admittedly far-fetched, but given how surprised everyone was by the EOS R5 and its full-frame 8K video, the story left many feeling cautiously optimistic that Canon would do for photographers what it had just done for video shooters.
According to Canon Rumors, the reality might not be quite so extreme. A source tells them that Canon does indeed have a high-megapixel EOS R in the works, but that it will have a sensor that is "significantly lower than 150mp." Instead, the source claims that the current version of the camera has "just about twice" the resolution of the 45MP EOS R5, though they warn that it won't have much in way of video features.
The camera isn't expected to officially launch until 2021, not factoring in for delays and other impacts of the novel coronavirus, so we still have a ways to go before any of these specs are confirmed or set in stone. But if you're one of the photographers who was upset to hear that the 5DS and 5DS R are no longer being produced, this news should give you some hope for the future of ultra-high-resolution Canon cameras.