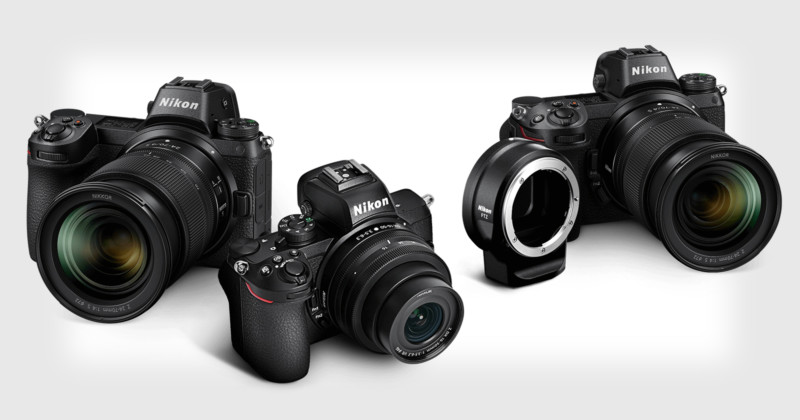 It's not just Canon and Sony who are planning to release new gear this month. According to Nikon Rumors, Nikon is preparing its own announcement. On or around July 21st, the company will release the Nikon Z5 and three new Z lenses, including the long-awaited 14-24mm f/2.8 S.
We reported previously that Nikon would be announcing the entry-level full-frame mirrorless Nikon Z5 this month. Now, as the expected announcement date of July 21st draws closer, Nikon Rumors is reporting that this isn't the only product that will be revealed this month. In fact, Nikon has three lenses in the pipeline:
The NIKKOR Z 24-50mm f/4-6.3 – Likely the kit lens for the upcoming Nikon Z5.
The NIKKOR Z 50mm f/1.2 S – A long-awaited portrait lens to compete with Canon's offerings.
The NIKKOR Z 14-24mm f/2.8 S – The final lens in the Z-mount 'holy trinity' of f/2.8 zooms, this lens might actually be able to take screw-on filters, just like Nikon's 14-30mm f/4 S.
For now, this is all that we know, but Nikon Rumors does tease that "there could be even more new products that will be announced at the end of July," so keep an eye out for more rumors to come.
With Canon about to drop both the EOS R5 and R6, as well as up to 6 lenses, and Sony preparing to reveal the a7S III and the 14-24mm f/2.8 GM, Nikon will have to fight for the attention this release deserves. But if you're a fan of the big yellow square, it looks like the company has a little something for everyone coming up in this month's gear drop.