Photographing water droplet collisions can be tricky given that your subject vanishes in the blink of an eye. The process of setting up and revising a successful shoot strategy isn't easy, but one photographer has shared his best tips and techniques to help with that.
Jens Heidler from the YouTube channel Another Perspective has previously shared projects born of his passion for macro and timelapse work, including his 10-day timelapse of a cracked egg, advice on capturing snowflakes, and his macro capture that shows the life cycle of ladybugs and shiitake mushrooms.
In the 10-minute video above, Heidler offers his advice for setting up a water droplet collision shoot, starting with picking out the best tools to release each drop, including budget-friendly options for beginners who want to give this type of photography a go without investing in additional equipment just yet.
Also read: 10 Tips for Photographing Little Mushrooms in the Forest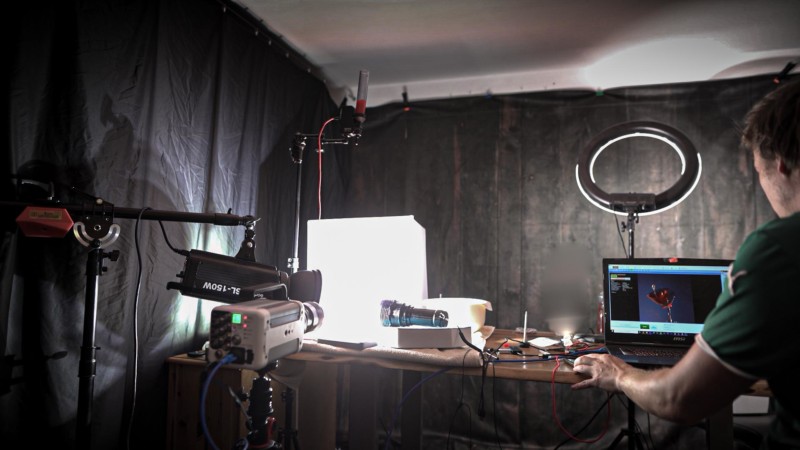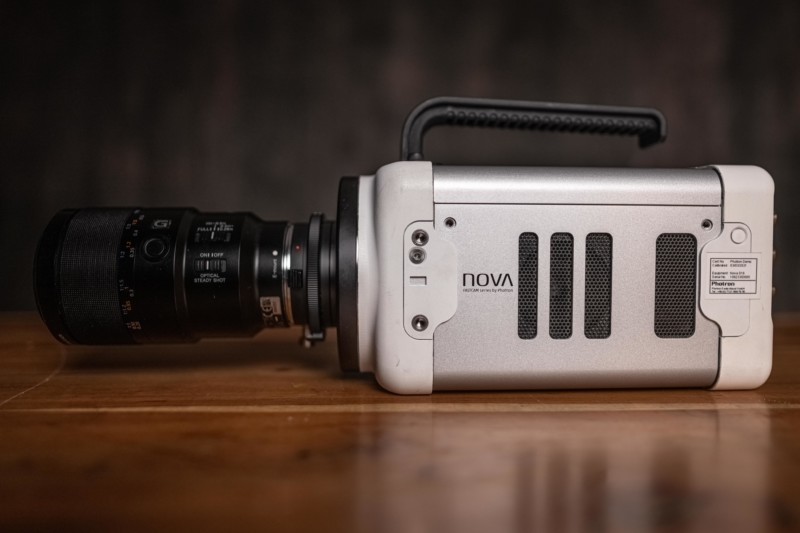 Although Heidler uses a Photron Fastcam Nova S16, a specialized high-speed camera, this type of photography can still be shot at home using accessible equipment. Having sufficient light is crucial, regardless of what kind of camera is used, and Heidler opted for a continuous light source instead of a flash because of his high-speed camera, which would require owning a flash that can fire 7,000 times per second. For a regular consumer camera workflow, two flashes would suffice.
For Heidler, the easiest way to set focus is to mark the position where droplets fall with an upright pen, stuck down on the table with putty to hold it in place, which allows him to set the focus with precision.
The beauty of this kind of experimentative photography is that altering each aspect of the workflow, such as the camera settings, timings, the color or type of the liquid, placement of the lights, and more, can open up different possibilities that will produce unique results, as shown in Heidler's videos below.
Heidler pairs the Photron Fastcam Nova S16 with a Sony FE 90mm f/2.8 Macro lens to capture 7,000 images per second, which are then combined. Altering the parameters of his shots, Heidler was able to produce visually varied footage that shows how small changes can create dramatically different and unique results.
---