It is very hard to find any positives in the virus that is sweeping the world and creating havoc with every economy. But one thing that is happening in our stock world is that images and videos are being sought by buyers that just never existed before.
I know that Shutterstock now has 307,000+ images with the keyword 'coronavirus', but I'm still able to create and upload new images that are catching on.
My best selling one is one that I grabbed just in passing when I was meeting a friend downtown (before the restrictions) and while waiting I noticed that the old cinema still had one of those marquee signs over the entrance and the sun was highlighting it with some nice side lighting: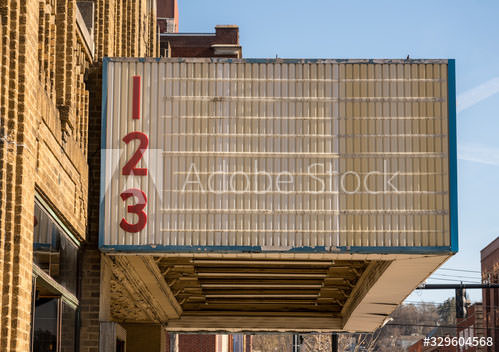 The board still had the old "1, 2, 3" numbering there for the films they used to show, but there were no other signs or markings that would have made it editorial. Once at home, I thought I could add my own lettering and messages to it as well as submitting as a blank canvas, and so created the first of my coronavirus shots: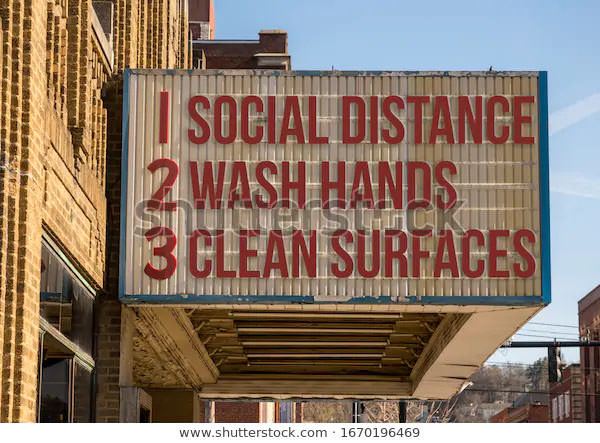 This one has taken off like a rocket, earning over $200 so far this month. Many of my other ones are, of course, nothing like this, but they are getting some traction even among the thousands of other shots, so it is still possible to get earnings from images you can create reasonably easily.
I've also been going through my older files and seeing which ones could be edited to create a new story. I had a series of deliberately defocused shots of restaurants and bars when they were empty and so adding a "rubber stamp" effect has given them some traction again:
This has earned $8 so far, but the effort in creating it was perhaps 15 minutes of Photoshop time. And once I had the text created, a new version was perhaps a 5-minute job.
The key now is to think of all the new changes that are facing us — long periods of social isolation, increasing unrest (unfortunately), etc. — and give yourself the challenge of documenting your own new lifestyle. It doesn't need much in the way of equipment and even if each one earns a few dollars, together it can be worthwhile.
The other thing to consider is to go back through your portfolio and keyword those older images that you never got round to and get them uploaded. I'm still seeing travel shots selling and so there is definitely a need to get those online. I'm still not as comfortable with video as with stills, but I'm using the time to learn how to better use Premiere to get some improved videos ready for upload.
I've also gone back to uploading to EyeEm. I still hate the site, but it can still bring in some good dollars. I found that the upload process still (after all these months) overwrites the description of multiple images with the title of the first one and so I only uploaded one or two images at a time to make sure that I got the appropriate description for them. It does reliably pick up the keywords and also the location (from an embedded GPS coordinate) and so that should help with their sales later. Remember that EyeEm is a long-term project — it takes time to get the images to Getty and into the sales channels there.
I also started sending my backlog of images to Canva. I find it really hard to work out what sells there as I have few images that I would call a bestseller, although overall the earnings have been improving as of late. So I'm working on getting some of those online. I think the review times are extended and they may reject quite a number, but if there is little effort involved in doing an FTP upload, then I may as well try everything!
---
About the author: Steve Heap started in the stock photography business in early 2008 and earns a steady income through royalties. The opinions expressed in this article are solely those of the author. Heap first wrote about his real life experience in getting started in stock photography in his ebook, Getting Started in Stock, in 2011, and has since revised it three times to make sure it contains the very latest on the changes in the industry. Available as an immediate digital download from this site and from Amazon, it is well reviewed by all as being an invaluable asset in helping you make money from your images. You can find more of Heap's work on his website, Facebook, and Twitter. This article was also published here.