Photo Stories
Mini Timelapse Captures the Making of the Famous Flower Carpet in Brussels
Filmmaker Joerg Daiber recently published a new creation to his YouTube channel LittleBigWorld, where he shares timelapses of places around the world made "miniature" using a tilt-shift effect. His latest, dubbed Flower Power, takes you to Brussels to watch the creation of the biennial Flower Carpet.
The Flower Carpet is a biennial event in Belgium where volunteers from around the country get together at Brussels' Grand Place to "weave a carpet-like tapestry out of colorful begonias." The resulting creation is made up of nearly a million flowers carefully arranged over 19,000 square feet. It is, in a word, gorgeous.
Which is why Daiber decided to go and visit Brussels in 2018, where he captured the event in his trademark miniature style.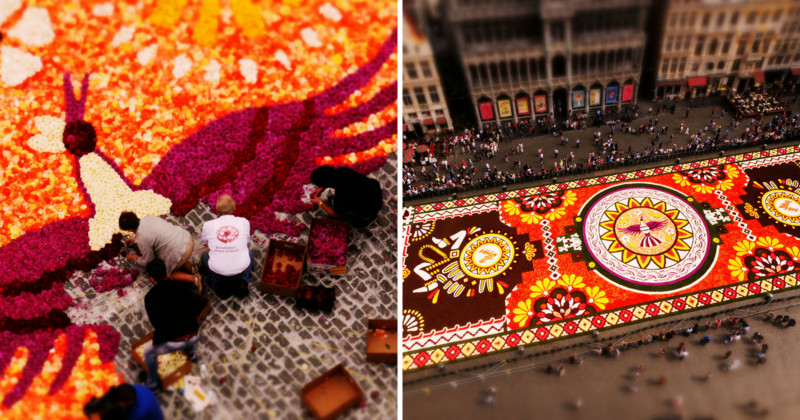 "The film was shot from 3 buildings around the Grand Place in Brussels, but most of the shots were taken from the 90m high tower of the Brussels Town Hall," Daiber tells PetaPixel. "It's basically a long spiral staircase all the way up to the the top. I think over the course of the day I went at least 5 times up and down, getting stuck with my tripod and bumping my head quite a few times in the narrow upper part of the tower and getting more and more dizzy after each run."
The effort, it seems, was worth it. And while he was initially planning to release the timelapse in time with the 2020 event, this year's Flower Carpet has been cancelled due to the pandemic. So, since none of us can go and see this for ourselves just yet, and probably won't be able to until 2021 or 2022 when the pandemic is passed and the Flower Carpet returns to the Grand Place, you can enjoy the next best thing: Daiber's Flower Power timelapse.
Check out the full video up top, or scroll down for a peek at some of Daiber's favorite stills from Flower Power: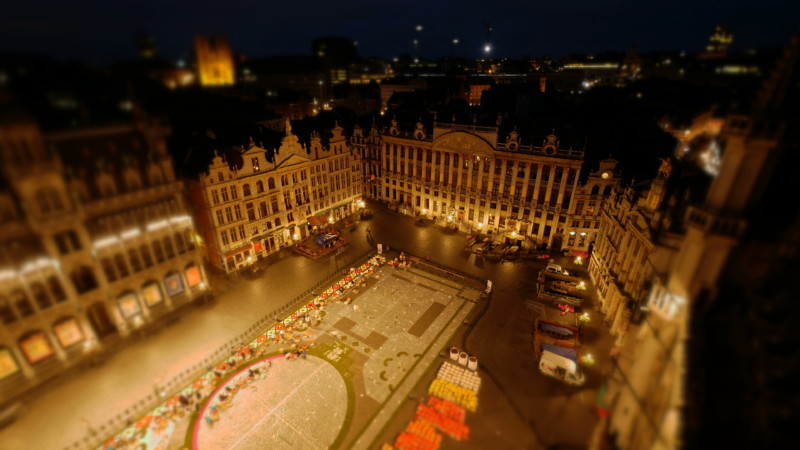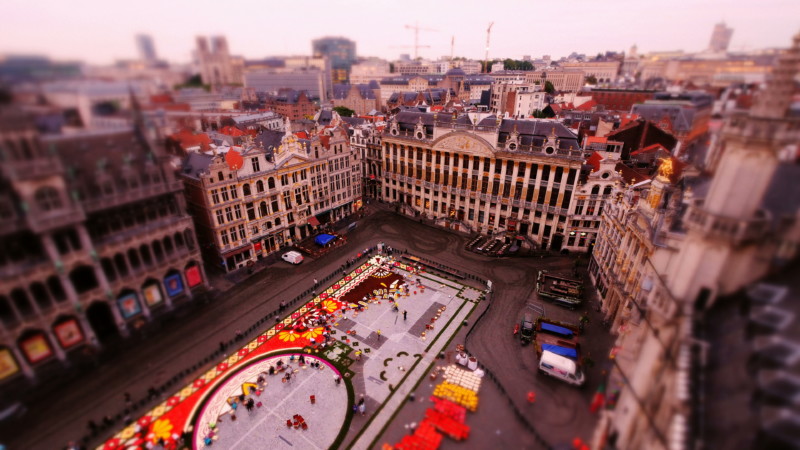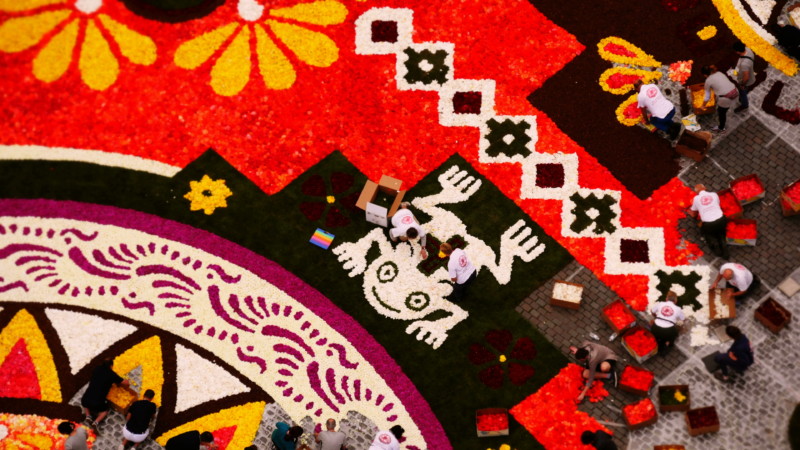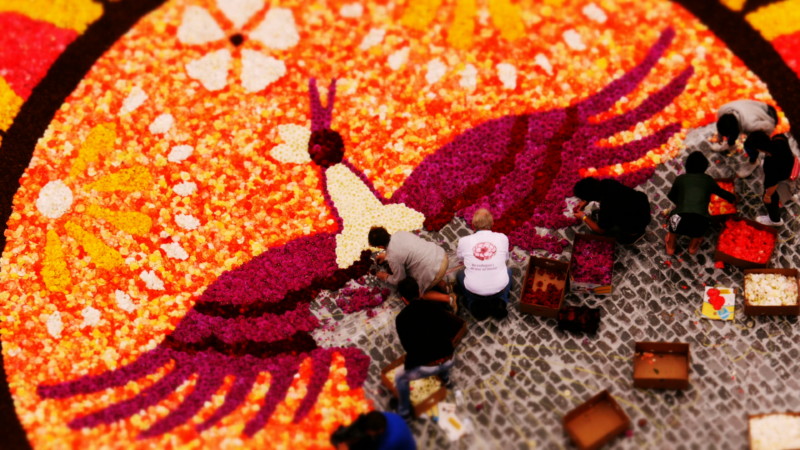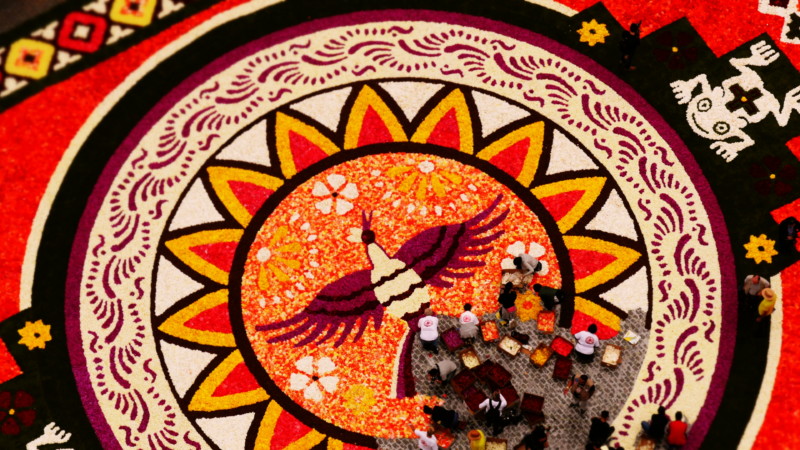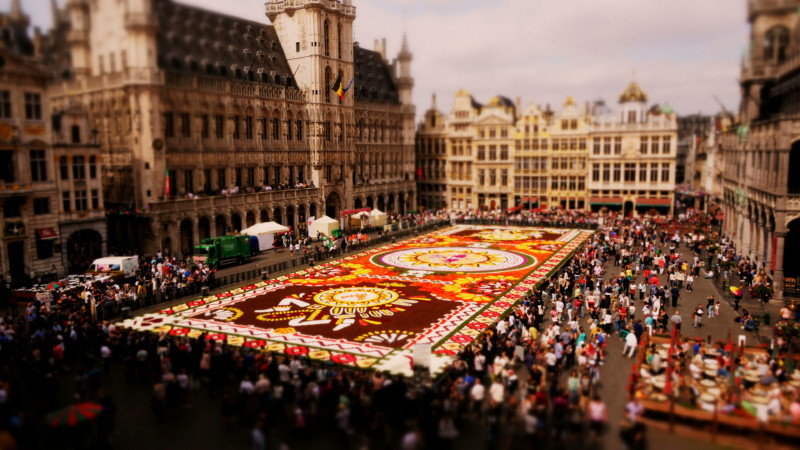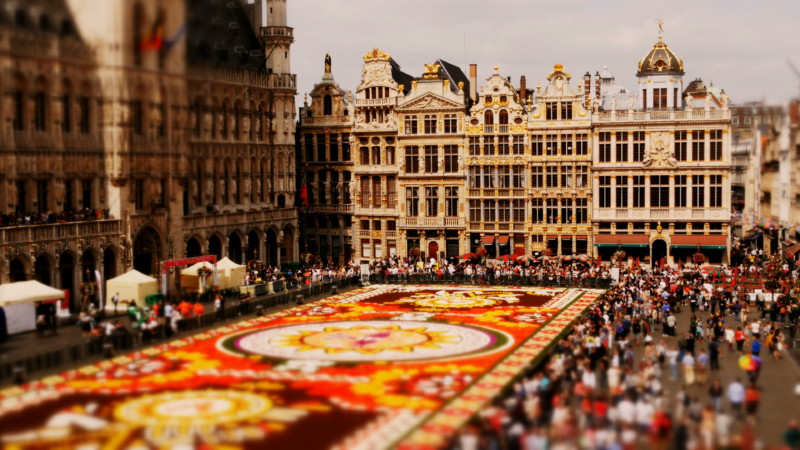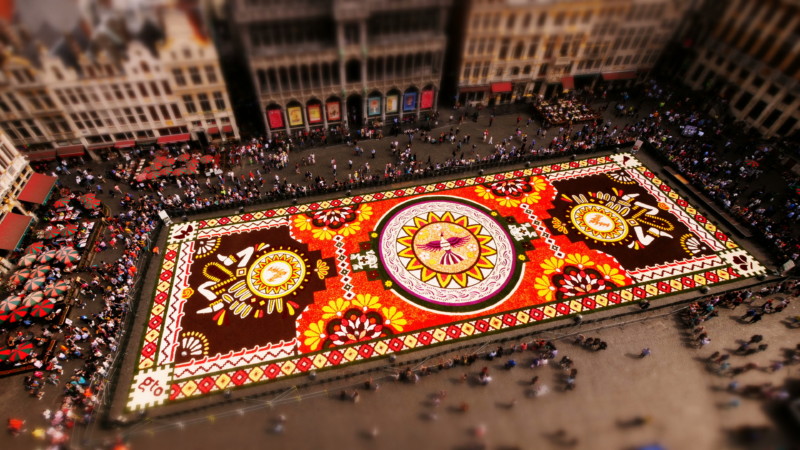 ---
Image credits: All photos by Joerg Daiber and used with permission