News
Tokina Reveals Plans for 6 New Lenses in 2020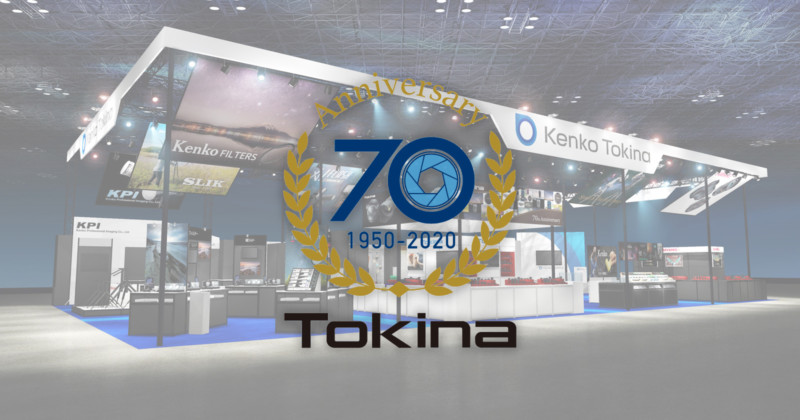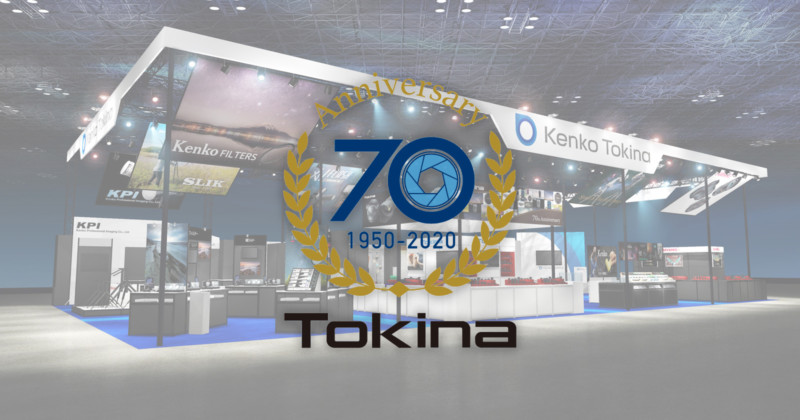 Tokina has a lot in store for photographers in 2020. In an announcement that would have been made at CP+ 2020 (RIP), the company revealed that it will be releasing a total of six new lenses: one APS-C lens for Nikon and Canon DSLRs, two full-frame lenses for Sony E-mount, and three APS-C lenses for both the Fuji X- and Sony E-mounts.
The so-called 2020 Lineup was officially revealed earlier today to coincide with the brand's 70th birthday, which will take place in May.
"We are happy to introduce you our new Tokina 2020 line-up, which was originally planned to be presented at the biggest annual Asian Camera and Imaging photo show CP+2020," reads the release. "Unfortunately, due to unforeseen circumstances, the show was canceled. [But] we couldn't accept the loss of this great chance."
And so, the released the graphic below (click for full resolution):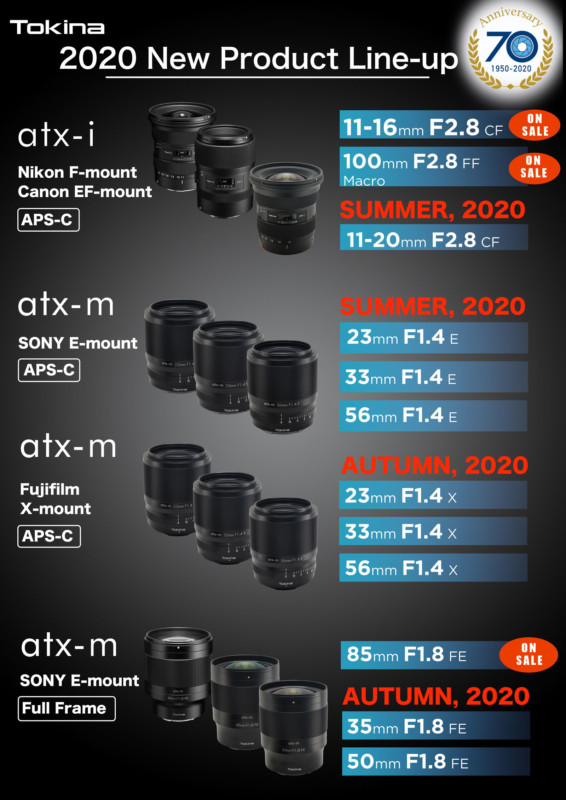 As you can see, there are six new lenses in all on the roadmap: an 11-20mm f/2.8 zoom lens for Nikon and Canon's APS-C DSLRs (Summer 2020); 23mm, 33mm and 56mm f/1.4 lenses for Sony E-mount (Summer 2020) and Fuji X-mount (Fall 2020); and 35mm and 50mm f/1.8 lenses for Sony FE-mount (Fall 2020).
One note: as DPReview deftly pointed out, these lenses do bear a striking resemblance to some Viltrox lenses that have already been announced, and delayed, so we may be looking at some rebranded glass here.
That's all we know for now, but keep an eye out in the coming months for official announcements to start dropping.