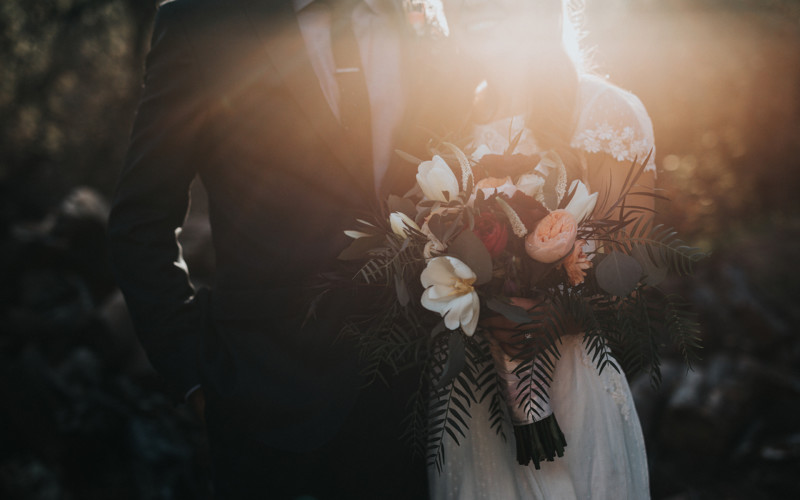 A wedding photographer in Lakewood, New Jersey was charged with violating emergency "stay at home" orders last month after the cops were called on a small backyard portrait shoot that he was conducting with 8 adults and 3 children.
The incident took place last month, during the height of the lockdown, when police were tipped off to a "back yard wedding." When they arrived at the home, they found a van with two adults and three children in the driveway. "The driver advised that she was there for family photos for a wedding," reads the police blotter report. "In the back yard, there was a photographer, Yakov Makukha, photographing a family of six. Summonses were issued to all of the adults who were present."
The photographer in question is Yaakov Yisroel Makukha, 40, who runs Emes Studios LLC in the greater New York City area. He, along with all of the adults present at the backyard photo shoot (8 in all) were each given summons to appear in court on charges of violating the governor's emergency order. As Fstoppers points out, the charges are a form of "disorderly conduct" violation, and can carry a penalty of up to six months in jail and fines up to $1,000, though it's unlikely anyone will be spending time in jail over this.
It's unclear when Mr. Makukha and the rest of the adults present will need to appear in court—it may be months before lockdowns are sufficiently lifted for such an appearance—but the story serves as a warning to all photographers who are trying to keep their businesses going in states where non-essential services are still prohibited by "stay-at-home" orders. Not all jurisdictions are being as vigilant about enforcing these orders as the hard-hit Tri State Area, but flouting emergency orders could have both health and legal consequences.
---
Image credits: Header photo by Nathan Dumlao, CC0