News
Fro Knows Photo is Giving Away His Guide to Flash Photography for Free
Jared Polin of Fro Knows Photo—recently the target of a good-humored April Fools' Day parody—is doing his best to keep his 1M+ subscribers educated and entertained. To that end, he's now giving away his Guide to Flash Photography for free or "pay what you want."
Ever since people started social distancing and businesses were forced to shut down due to the COVID-19 pandemic, Fro has been doing his best to help keep his audience inspired. He's released photo challenges for people stuck at home, gave away his Guide to Getting Out of Auto, and now he's giving away another of his guides: The Guide to Flash Photography.
The guide usually sells for between $60 and $100, but if you go to bit.ly/thanksfro3 you can download it for whatever you can afford to pay, including for free if you're not in a tough spot.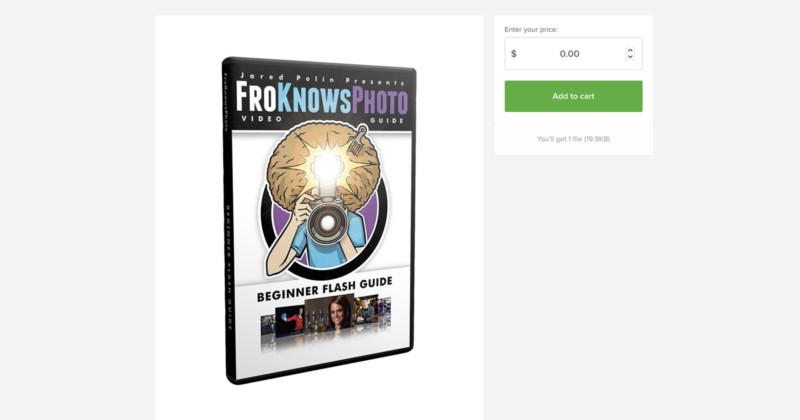 "That's my gift to the world right now is the gift of photography, and the gift of learning, and the gift of education," says Polin, "and for parents, hopefully it's the gift of some free time while the kinds are learning photography."
Check out the full video up top to hear the news from Polin himself, or download the guide for "pay what you want" at this link. And if you missed his first giveaway, you can still access his Guide to Getting Out of Auto for "pay what you want" here.