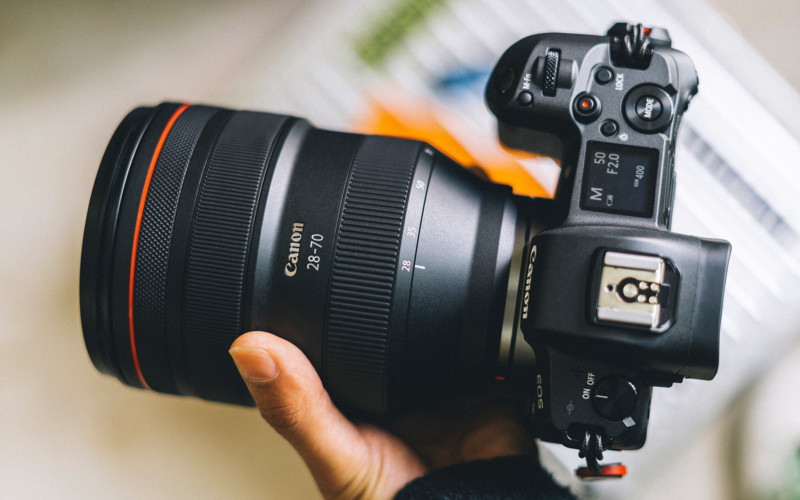 Canon released its Q1 financial report earlier today, and while the impact of COVID-19 has been felt across all of its various businesses, the Imaging Business experienced the most brutal declines. Worse yet, Canon predicts that Q2 will be even more painful.
You can find the full financial report at this link, but we'll try to summarize the key findings in regards to the Imaging business in general, and Cameras specifically.
The report begins by pointing out that COVID-19 has "completely changed" the global economic landscape, and predicting that "the global economy faces its worse recession since The Great Depression." The downturn for Canon began in mid-February, and by the end of March, the company as a whole had experienced a decline in net sales of 9.5% and a decline in operating profit of 18.7%.
The story gets worse when you realize how much of that decline was due to a drop in camera sales.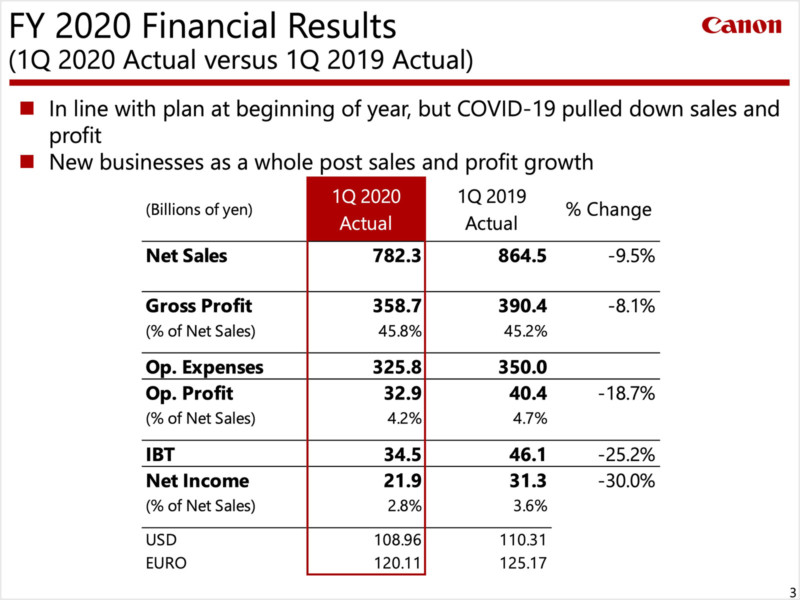 Canon's Office business—its most lucrative division by far—actually saw an increase in operating profit thanks to "thoroughly controlling expenses." Everything else declined, with Imaging 'leading' the pack in both the decrease of net sales and operating profit.
The Imaging System business as a whole—which includes both Inkjet Printers and Cameras—saw net sales decline by 13.9% while operating profit dropped by a staggering 80.6%. This, despite the fact that the Inkjet printers part of the business actually saw a meager increase in net sales.
"Despite a spike in demand for inkjet printers due to remote working and learning, sales and profit declined due to a significant drop in camera unit sales," writes Canon, "reflecting not only the market's ongoing contraction, but also tight supply."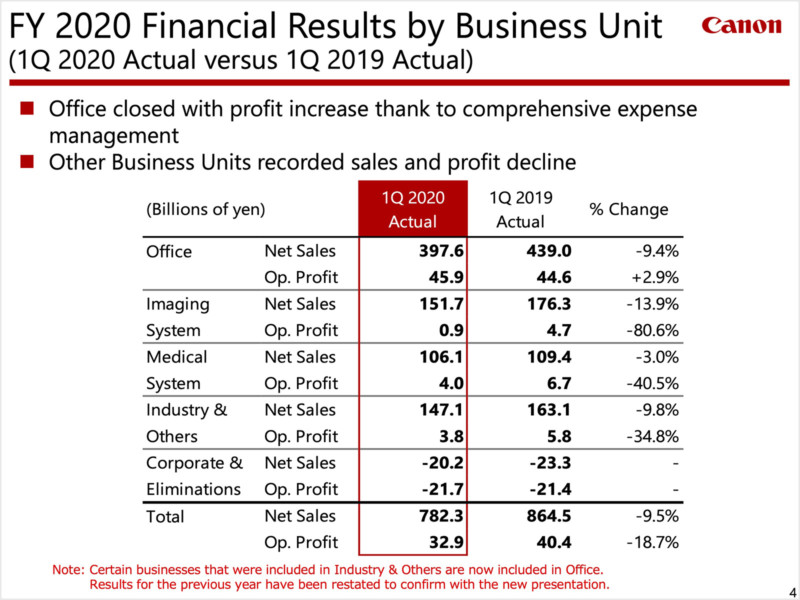 When breaking down the numbers further, Canon admits that cameras might also be one of the last areas to recover:
"In addition to the impact on supply, sales of interchangeable-lens cameras were also greatly affected. One after another, live events were canceled or postponed and chances to use cameras decreased," reads the report. "In addition to this, we believe it will take time to see a recovery in the demand for cameras, which are considered luxury items, even after the global economic turmoil has subsided."
You can see the numbers for yourself in the graphic below. As you can see, Net Sales for Cameras dropped by 27%, which seems to be the main driver behind that massive 80% drop in operating profit for the Imaging Systems business as a whole: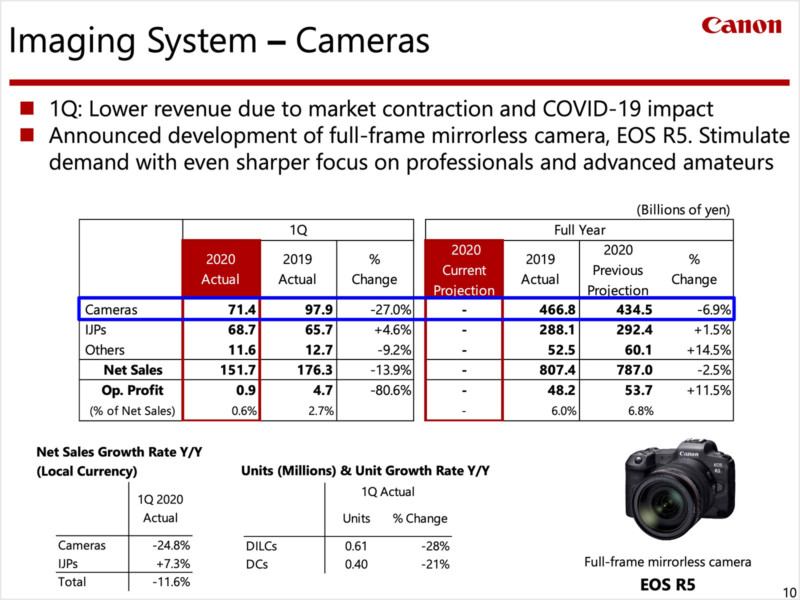 If there is a "silver lining" here, it's that Canon seems intent on powering through. There was no talk of changing course or trimming away parts of the camera business. The company continues to believe that its future lies in their professional and advanced-amateur customer base.
"Despite the difficult business environment, we will steadily push forward our strategy that focuses on models for professionals and advanced-amateurs to maintain medium- to longterm profitability," reads the report.
This will involve the official releasing the ground-breaking EOS R5, as well as 9 new RF lenses that promise to expand the lineup to include more budget-friendly options. Finally, the company isn't giving up on compact cameras either, writing that "we will work to raise profitability, focusing on selling high margin G series models."
To read the full report for yourself, head over to the Canon website.