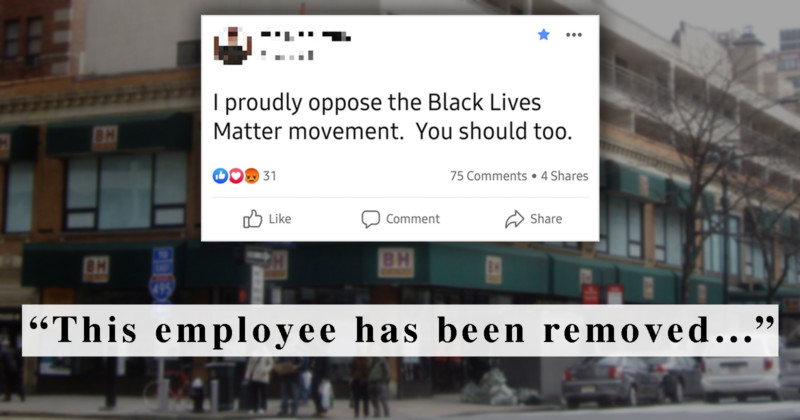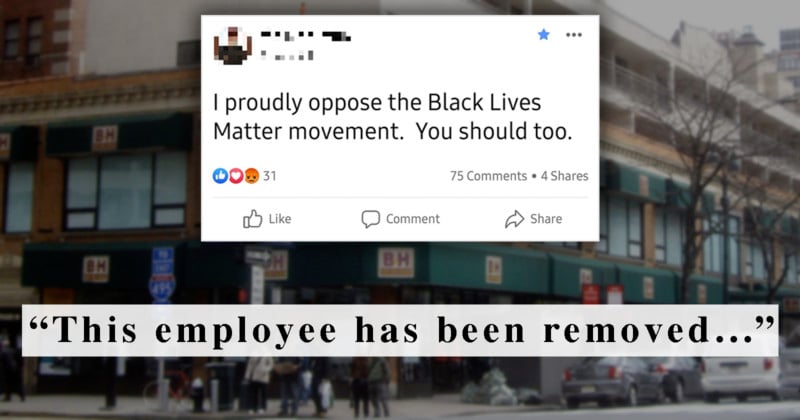 Yesterday, an employee in retailer B&H Photo's Human Resources department posted some controversial anti-Black Lives Matter content to his public social media accounts. Today, that employee has been "removed from his position."
This story hit our inbox earlier today, when a concerned B&H Photo employee reached out anonymously to share the following screenshots. The first was ostensibly posted by the aforementioned HR employee: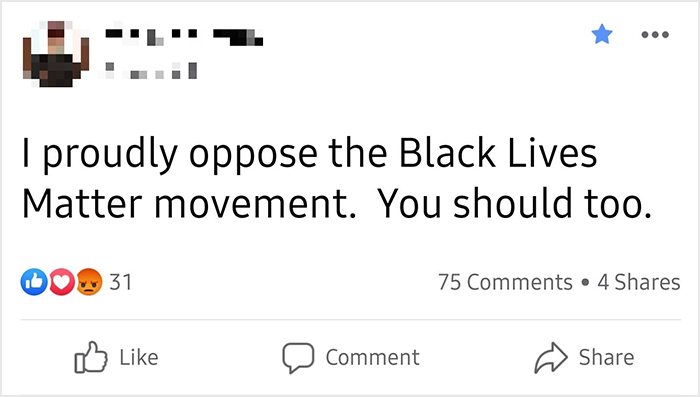 The second and third screenshots show posts that were published by another employee, who used even more aggressive language in their public statements denouncing the BLM movement.
In the second post, the employee seems to imply that those who support the movement are "a virtueless, narcissistic, and entitled lot that is chained, shackled and enslaved only by their own victimhood, hatred, loathing and resentments." At one point, the post also seems to imply that Black Americans "butcher" their children "physically or mentally."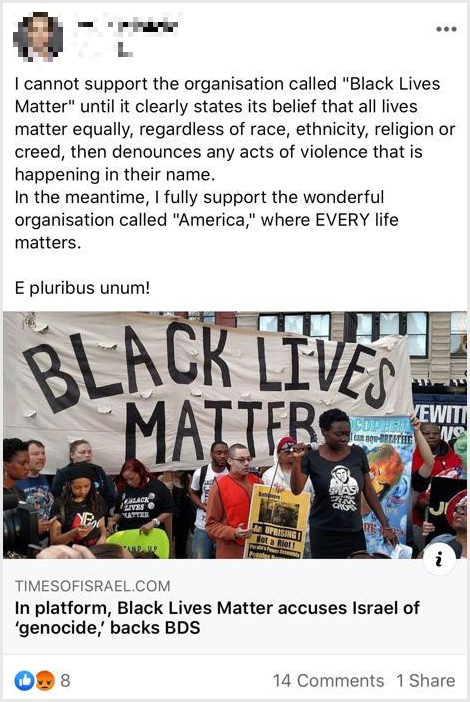 The concerned tipster was particularly troubled by the fact that the first employee worked in HR, and that all of the above was posted publicly, apparently with no concern that the parent company would have any issue with these statements.
"While we understand that these are their personal opinions, they ultimately create unsafe and unjust workplaces for the numerous [Black, Indigenous, People of Color] who work for the company," they told PetaPixel over email. "It is extremely worrisome that a human resources employee – who is at least tangentially involved in the hiring process, and would potentially be one to hear complaints from BIPOC – is making these statements."
When we reached out to B&H for comment regarding the public posts above, we were told that the company was made aware of the first employee's posts yesterday, and had already taken swift action as a result.
"We immediately took action once we became aware of this social media post. The employee has been removed from his position in human resources," said Jeff Gerstel, CMO. "At B&H we stand for a diverse and inclusive world, free from hate, where respect and kindness prevail."
The company didn't comment on the posts by the second employee, which they seem to have only found out about earlier today.
---
Image credits: Header illustration created using photo by Dmadeo, CC BY 2.0