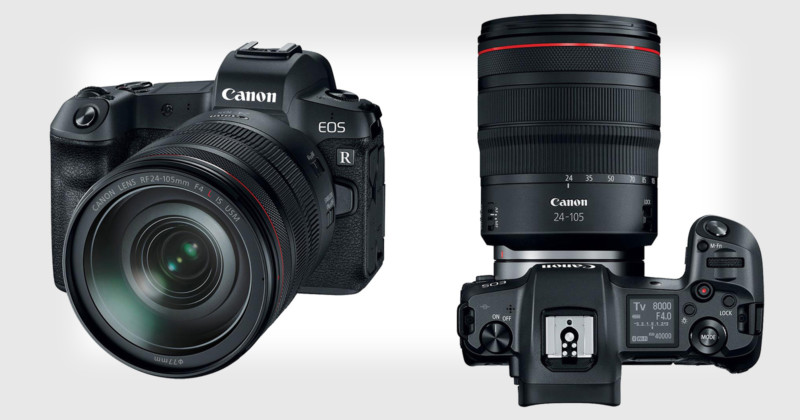 After 24 hours of back-and-forth, unconfirmed leaks, Canon Rumors is reporting with high confidence that Canon is working on a camera called the EOS R5 with a 45MP sensor, in-body image stabilization, up to 20fps electronic burst, and an insane 8K/30p video mode.
It's been a confusing week if you've been keeping up with the Canon rumor mill. An initial set of specs for the so-called EOS R5 (marked low-confidence) was widely discussed and even mocked, but over the past 24 hours, Canon Rumors seems to have received some sort of confirmation that much of the information is, in their words, "bang on."
According to their most recent report, the camera is almost definitely called the EOS R5 and it features a 45mp full-frame sensor, has IBIS, can shoot 12fps mechanical and 20fps electronic, uses a similar battery to the 5D Mark IV, can shoot 4K/120p video, and may even be able to shoot 8K/30p video. If these specs are accurate, this would be a powerhouse camera, though we'll have to wait and see what kind of stipulations crazy-sounding specs like 8K/30p video would need to come with—that is a lot of bandwidth… and heat.
According to CR, this camera will be "launching in July 2020," which could mean an announcement much sooner. We'll keep an eye out and our fingers crossed that the EOS R5 is the real deal, and is coming real soon.