Sam Hurd recently published a video review of the PIXII Rangefinder: a rear-LCD-less, smartphone-connected, M-mount rangefinder developed by PIXII, an upstart camera manufacturer. And while his introductory statement that it is the "worst camera I have ever owned" does more to get the click than convey his actual opinion, it doesn't look like the PIXII is a camera you should be picking up just yet despite some extremely promising design choices.
Hurd admits that the PIXII is very well-built, and before turning it on mentions that while it's not on the level of a Leica, it's in the same ballpark. Unfortunately, despite being priced at $3,300, it only features an APS-C sized sensor, one of the reasons Hurd remains overall unimpressed with the hardware. Additionally, he wasn't really impressed with the image quality.
Hurd shared one of his RAW files on DropBox that you can download and see for yourself. You can also see other images we've published from the PIXII here.
But more than anything, Hurd was let down by the shooting experience. The camera is only capable of shooting four images before the buffer fills, leading to a "painful to use" experience that is "highly constrained." Though he conceded that the style of shooting that this camera forces the photographer into may be its goal. As was echoed in another review on DearSusan.net, the PIXII "makes you work at making pictures."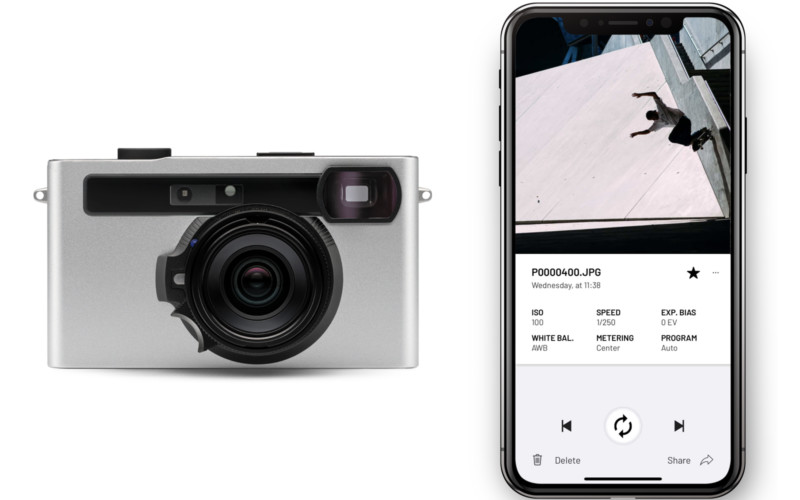 Both reviews mention that the idea of this camera, and the rangefinder-style overall, may be to slow the photographer down and force them to shoot more deliberately. The review on DearSusan seems to lean more into this demand and features fewer complaints about the side effects of such a shooting experience. Hurd, on the other hand, recognizes that some photographers do want this slower style of shooting, but still holds PIXII accountable for bad user experience even within that scope.
One thing that is worth praise is that the PIXII makes the assumption that the phone is always present, something other manufacturers seem to be either missing or ignoring: it's always an option, but never a priority. So rather than impress with computational photography or other bleeding-edge technologies, PIXII instead focused on the experience. According to DearSusan, the camera is driven by a "conceptual approach." This is probably why the app is the highlight of Hurd's review.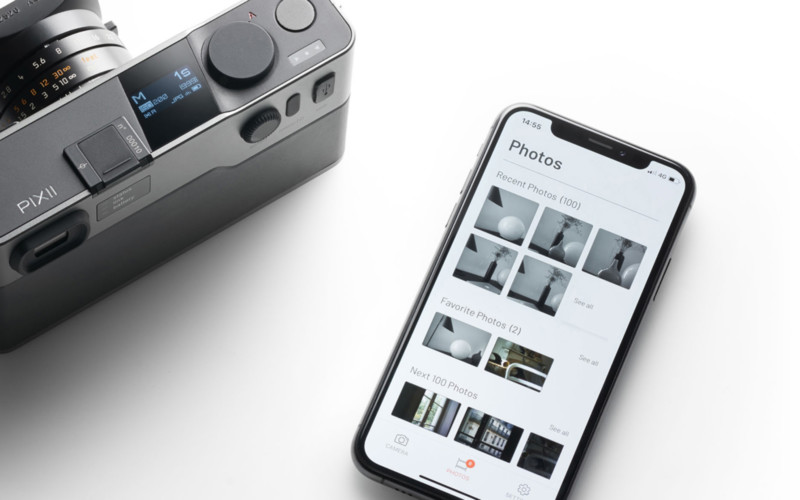 The experience of reviewing images on the app is "near-perfect" and "very fast" according to Hurd, which breaks from tradition in other connected camera apps. PIXII managed to succeed with the hardest part of connected camera design: the app experience. Though they appear to have a lot of work to do with the hardware, the software appears to be a lot better than Sony, Canon, Nikon, or Panasonic have managed.
In that sense, there is a lot to be hopeful about when it comes to the PIXII, but you probably shouldn't buy this particular rangefinder. The extremely slow buffer and small and imprecise viewfinder combine to make a camera that is likely too much of a hassle to use for most. But there is hope: getting the camera right appears to be the easier part of making an experience like this, at least if industry trends are to be believed. Hopefully, the company's next product will improve on the issues Hurd describes without leaving behind the apparently excellent app experience.
---
Update on October 7, 2020: Title was adjusted to reflect Sam Hurd's changed YouTube review title.