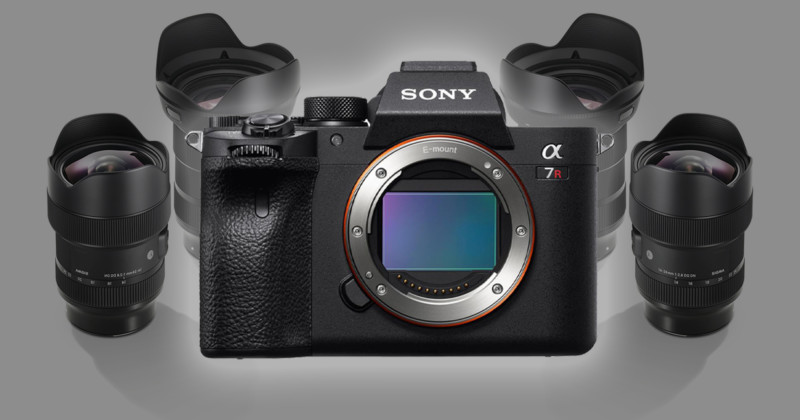 Sigma CEO Kazuto Yamaki has gone ahead and confirmed what many of us believed: the third-party lens maker will be focusing most of its resources on creating "DN" lenses for mirrorless cameras. That includes lenses for full-frame, APS-C and Micro Four Thirds systems.
The "news" came in the form of a tweet posted by Yamaki-san two days ago, in response to some praise from a Sigma user: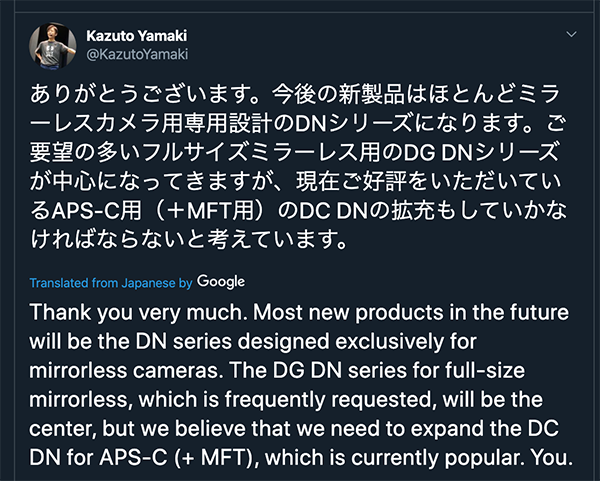 "Most new products in the future will be the DN series designed exclusively for mirrorless cameras," reads the machine translated tweet. "The DG DN series for full-size mirrorless, which is frequently requested, will be the center, but we believe that we need to expand the DC DN for APS-C (+ MFT), which is currently popular."
According to Sigma's own Careers page, Sigma Corporation is "the largest, independent SLR lens manufacturer in the world," producing over 50 lenses for a variety of camera systems and brands. For the CEO to say that "most new products" will be "exclusively for mirrorless cameras" is a big deal, and not a statement to be taken lightly.
This is big news for mirrorless shooters, bad news for DSLR photographers, and a vote of confidence for anybody who believes mirrorless cameras as the future of photography.
(via 4/3 Rumors)